Apple expects revenue from iPhone, wearables, some services to decline in June quarter
While Apple is not offering earnings guidance for its third fiscal quarter of 2020, company CFO Luca Maestri said he expects revenues from iPhone, wearables and certain services to suffer a sequential decline in the coming June quarter.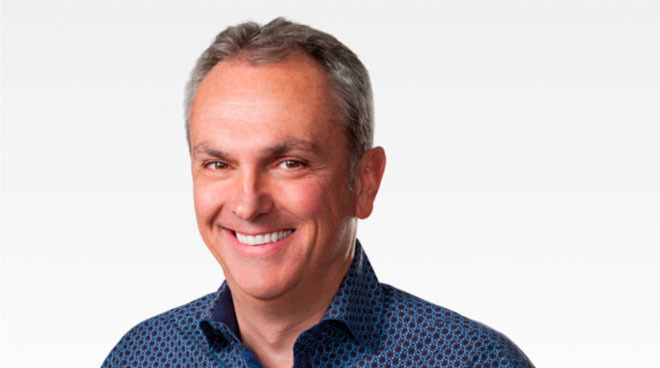 Despite buoying Apple's earnings for its second fiscal quarter of 2020,
reported on Thursday
, revenue from the company's wearables segment is anticipated to "worsen."
Maestri offered the prediction during an
earnings conference call
with investors on Thursday.
"On iPhone and wearables, we expect a year over year revenue performance to worsen in the June quarter relative to the March quarter," Maestri said. "On iPad and Mac, we expect the year over year revenue performance to improve in the June quarter."
The June quarter typically sees soft sales for both iPhone and wearables like Apple Watch as some customers refrain from purchasing on the promise of new hardware that traditionally debuts in the fall. September has over the past few years become Apple's de facto release window for new iPhone and Apple Watch models, as well as accompanying accessories.
Apple is already grappling with iPhone sales stagnation. During the most recent quarter, revenue from the smartphone slid to $28.96 billion, down from $31 billion during the same time last year. Flagship models still lead the way, however, as Maestri noted iPhone 11 was the top-selling iPhone every week of the quarter.
According to estimates from Omdia,
released today
, iPhone shipments fell to 38.5 million units for the quarter, down 12% year-over-year and 45% sequentially. And that includes early results from the recently launched
iPhone SE
.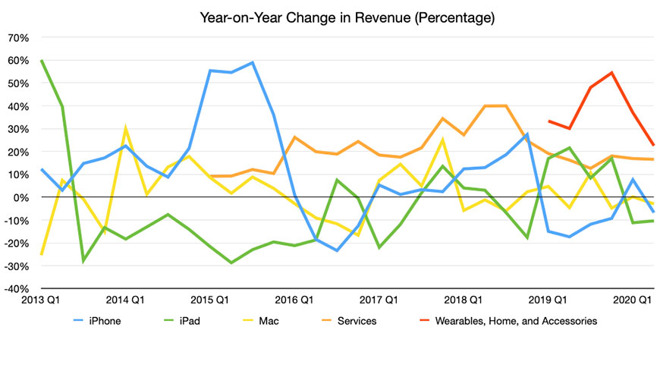 Finally, Maestri in response to an analyst question said he expects AppleCare and advertising to see a dip in the coming quarter.
"Given the overall economic environment and level of demand right now, there are two businesses that we believe are going to be impacted during the June quarter," he said. "One of them is AppleCare. AppleCare is essentially comprised of our product repair business and the warranty agreements that we signed with our customers when they purchase our devices. Both these businesses have been affected, obviously, by the store closures."
Advertising on the App Store, Apple New and third-party agreements are also expected to take a hit due to "overall economic weakness" and uncertainty surrounding COVID-19, Maestri said.
"So these are two things that during the June quarter will create a headwind for for the services business," he said.
Apple declined to provide guidance for the coming period due to "lack of visibility and uncertainty in the near-term."