Improve your COVID-19 stay at home with these free apps and resources
As the COVID-19 pandemic continues around the world, countries are extending periods of national lockdown and increasing the need for people to stay home. AppleInsider has compiled a list of free resources, apps, tools, and services that are still available to use while social distancing.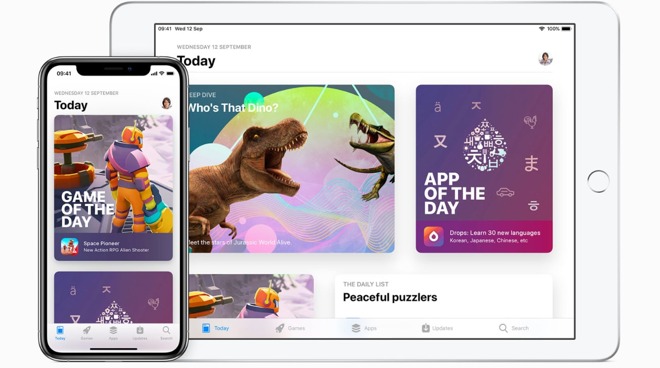 Over the last few months, companies have been quick to help provide ways for the general public to cope while staying at home, chiefly by offering software and services accessible from an iPhone, iPad, or Mac.
With many countries still encouraging citizens to work or learn from home, and to steer clear of other people to minimize the spread of
COVID-19
,
AppleInsider
has compiled a list of online or downloadable apps, services, and content that you can take advantage of from the safety of your own home, that continue to be free at this time.
Entertainment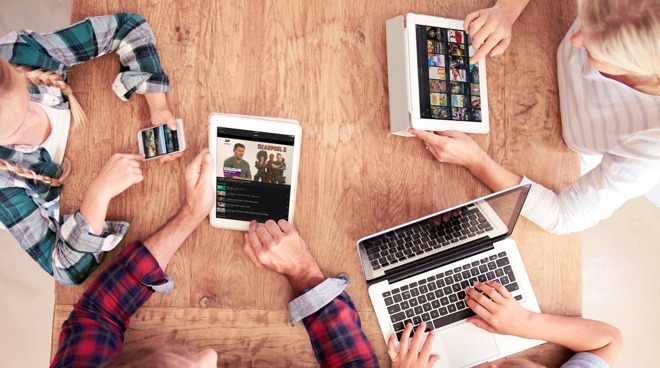 Probably one of the bigger problems facing the public during lockdown is boredom, and video services have been quick to try and assist, in the form of free content and extended trial periods.
Channels offered through the Apple TV app and Apple TV set-top boxes are, in some cases, providing extended trial subscriptions lasting a month or longer. The list of channels offering this include Acorn TV, A&E, Arrow, The History Channel Vault, Lifetime Movie Club, Noggin, PBS Living, Showtime, and Smithsonian Channel Plus.
Shudder
: Horror and thriller fans can take advantage of 30 days of free access to the streaming service, using promo code SHUTIN.
Sling TV
: Free access to the live TV service is being offered via the "Happy Hour Across America" scheme, which runs nightly from 5pm to midnight eastern time. This includes access to over 50 channels typically included in its $30 Sling Blue plan.
NFL Game Pass
: Sports fans can take advantage of complimentary access to Game Pass until May 31. Game Pass provides replays of games from 2009 to 2019 without commercials, behind-the-scenes interviews with players, and other content.
Plex
: Usually requiring a Plex Pass, Plex users are able to stream free live TV between devices using their own HD antenna and tuner until the end of June. DVR functionality and other premium features do still require a pass purchase to use.
SiriusXM
: Access to the full lineup of premier streaming radio content is being provided free of charge, without requiring a credit card registration. The offer will run until May 15.
Scribd
: If reading is more your thing, Scribd is offering a 30-day trial of its service without requiring a credit card registration. Over a million titles are available, including a selection of ebooks, magazines, and audiobooks.
Izneo
: For fans of comic books, Izneo has a 30-day free trial for its content, which includes books from Star Trek, X-Files, Judge Dredd, Transformers, Archie, Jem and the Holograms, and other franchises.
Audible
: Hundreds of audiobooks for younger listeners are available for free, without requiring a subscription. The catalog includes many classic works, such as Mary Shelley's
Frankenstein
and
The Canterbury Tales
, while more modern works in the offer include the nine-hour reading of
Harry Potter and the Philosopher's Stone
by Stephen Fry.
PBS Kids Video
: Free to use, the service provides child-centric shows and videos, ranging from Arthur and Clifford the Big Red Dog to mainstays like Sesame Street. A daily newsletter is also available, providing more activity ideas and tips to encourage home-based learning.
Games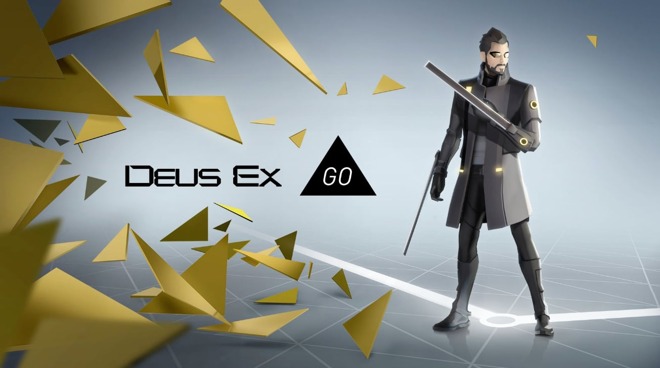 If interactive entertainment is the order of the day, some developers have started to offer usually paid games at no charge, via the App Store and other digital storefronts.
GoG.com
: Storefront offers a wide variety of free classic and indie games as part of its "Stay at Home" collection. Though not all of the titles offer macOS support, there is still a large contingent of older titles worth examining.
Deus Ex GO
: Free for a limited time, Deus Ex GO is a turn-based puzzle stealth game set in the dystopian future. Secret agent Adam Jensen must solve grid-based puzzles to complete missions, and to unravel a futuristic mystery.
Cards Against Humanity, Family Edition
: The creators of the foul-mouthed card game have created a family-friendly version with PG-rated humor, making it safer to play with children. The game is intended to be printed out and cut into cards, so paper, glue, and scissors are required.
Asmodee
: A selection of free print-and-play versions of board games are on offer, including "Citadels," "Catan," "Love Letter," "Dixit," and "KeyForge." There are also apps available for games
Onirim
,
Onitama
, and
Ascension
, which are also provided for free.
Google Stadia
: Two months of access to the game-streaming service are on offer, which also includes a collection of games to play. Though
not playable
on iOS at this time, gamers can still use Chrome on a Mac to play games on the service.
Epic Games Store
: Aside from offering the free-to-play Fortnite along with other similarly-free titles, the Epic Games Store offers a weekly collection of games to add to a library. Until May 7, players can claim free copies of
Amnesia: The Dark Descent
, as well as the Windows-only
Crashlands
.
Learning and Education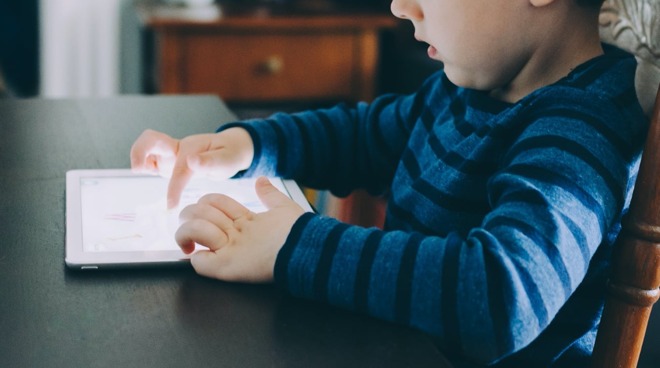 Spending more time at home offers plenty of opportunities to learn a new skill, or to brush up on your knowledge. With schools abiding by stay-at-home measures, this may also be an ideal time to provide more learning experiences to younger family members.
iTunes U
: Apple has provided a large catalog of free educational content for quite some time, including content from public courses recorded at leading schools, universities, museums, and other cultural institutions.
Swift Playgrounds (
macOS
and
iPad
): Want to learn to code? This tool will teach you how to code in Swift, via a selection of fun and intuitive games.
Khan Academy
: Offering thousands of free lectures on a wide variety of subjects, Khan Academy is a great place to turn to for the curious.
Udemy
: Though not everything offered on Udemy is free, there are thousands of video lectures available to view through the service.
National Emergency Library
/
Archive.org
: Archive.org is best known for being the home for the Wayback Machine, but it is also hosting millions of public domain books, songs, TV shows, magazines, and other content. The National Emergency Library, also ran by Archive.org, is an initiative where it has suspended waitlist for its 1.4 million books in the lending library, until either June 30 2020 or the end of the national emergency in the U.S., whichever is later.
JSTOR
: Usually used by students in colleges and universities as an academic resource for ebooks and journals, JSTOR has made its entire library accessible to the general public. Normally access requires academic credentials, but this element has been waived during the crisis.
The Great Courses
: A selection of free content relating to infectious diseases and the Coronavirus specifically are being offered to the general public. Free articles in a variety of subjects are also offered daily via
The Great Courses Daily
.
Babbel
: Students enrolled in US schools and colleges are being provided three months of free access to the language-learning service, including access to 14 languages. Students have to register for a Babbel account using their school email address via the
offer page
to claim the free time.
Duolingo
: Offered as a first step to learning a language, Duolingo provides free short lessons in over 94 language courses spanning 23 languages. Optional in-app purchases are available, but are not required to use the app.
Time for Kids
: Free for the remainder of the 2020 school year, the digital library from
Time
provides worksheets, teaching tools, and quizzes to help educators and family members teach children.
Sesame Workshop
: The team behind
Sesame Street
is providing a large amount of content and online resources to assist during the pandemic. The collection includes 110
Sesame Street
books available to access through eBook services, including Apple Books.
Creativity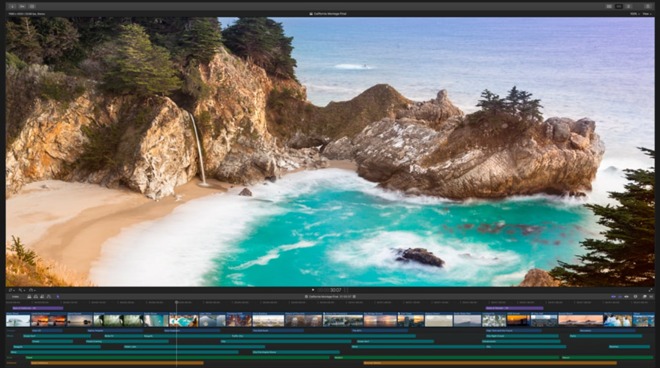 If you feel the need to make art or to generally create something at home, there's many options out there to expand your creative horizons.
Final Cut Pro X
: Want to work on your video editing? Apple is providing 90-day free trials of Final Cut Pro X, giving you access to a professional-level editing suite on your Mac.
Logic Pro X
: Just like Final Cut Pro X, Apple is offering a 90-day trial of Logic Pro X. The professional music creation tool is a considerable suite that is used by many major performers and bands around the world.
GarageBand
: Always free, GarageBand is a music creation suite for Mac, iPhone, and iPad that provides all of the essential recording, composing, and publishing features you need to get started making music.
Minimoog Model D Synthesizer
: A recreation of the well-known analog synthesizer, the free app provides over 160 presets and chord functions that will help get musicians started using the famed instrument.
Ableton Live
: Ableton is offering a 90-day trial of its Live 10 Suite, which includes the DAW along with 13 instruments, 56 effects for processing audio, and a large selection of loops.
Affinity by Serif
: Free 90-day trials for the whole Affinity suite are on offer, which includes Affinity Publisher, Affinity Photo, and Affinity Designer among other items. The trials are open to sign-ups until May 20, which is also the date that a 50% discount will expire for anyone wanting to keep the apps.
Fender Play
: Finally want to learn the guitar, bass, or ukulele that's in the corner of the room? Fender is providing three months of access to its online lessons to the first million claimants. Redemption requires a code to be generated and redeemed to an account, but does not require a credit card.
Zencastr
: Throughout the pandemic, Zencastr is lifting guest and recording length restrictions on its Hobbyist podcast creation accounts, allowing for unlimited guests instead of two, and unlimited recording time instead of eight hours per month.
Health and Wellbeing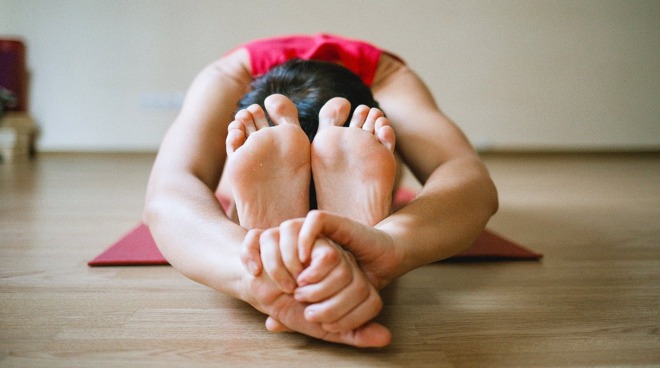 While you may be stuck at home and not able to go on long walks, a bike ride, or even visit a gym, there's no reason you can't use your mobile devices to stay in shape.
Active by Popsugar
: The app offers cardio, HIIT, and yoga workouts, including over 500 individual workouts from celebrity trainers and fitness experts, commercial-free. The app also offers multi-week challenges, such as "21 Days to Kickstart your Fitness" and "4-Week Full Body Fusion" for those wanting a more structured fitness regime.
Peloton
: Though known for its exercise equipment, Peloton also offers workouts via its app which can be performed without needing its own-branded exercise bike or running machine. The company is providing a 30-day free trial of its service, covering strength training, yoga, HIIT, meditation, stretching, and cardio among other topics.
Balance
: A personalized meditation app, Balance is providing a free one-year subscription to those emailing
[email protected]
.
Headspace
: A number of meditation collections are being offered for free during the ongoing pandemic. Healthcare workers are also eligible to get a full subscription to the app at no charge.
Sanvello
: Manage stress caused by the situation with Sanvello, using its self-assessment tools, mood tracking, coping tools, and a peer support network. Premium access is being provided for free during the epidemic.