Apple plans $330 million investment in Taiwanese Mini LED and micro LED factory
A new report from China says that Apple intends to help fund the opening of a new factory at Taiwan's Hsinchu Science Park. No date has yet been reported, but it's believed that the factory will be used to produce both Mini LED and micro LED displays for future devices.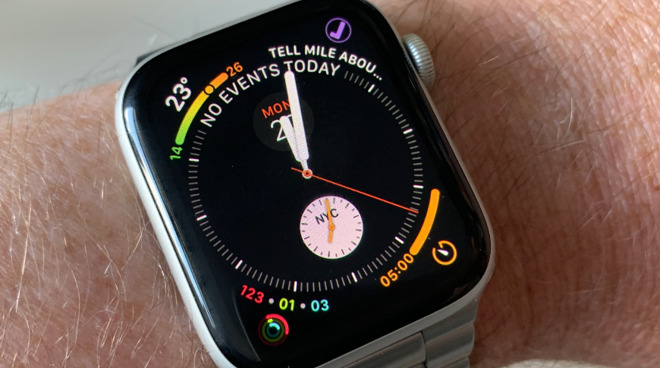 Future Apple Watches are expected to use new the new screens
Following reports that Apple's first device using a Mini LED display
may not launch
until 2021, a new report says the company is partnering with firms to open a new Taiwanese factory expressly for both Mini and Micro LED screens.
According to the
Economic Daily News
,
Apple is investing
around $334 million in the factory, which is believed to be on a 30.83 hectare site owned by Hsinchu Science Park in northern Taiwan. The factory will be built in conjunction with Taiwan's LED lighting manufacturer Epistar and flat panel maker AU Optronics.
The report is backed up by
Focus Taiwan
, which
cites investment application
information that points to the science park administration having approved Apple's plans on February 18.
The new plant would be an expansion of Apple's operations in the area, and the company has reportedly sent a development team to Taiwan to work on the project.
The
Economic Daily News
is a mostly accurate monitor of general supply chain moves. It has a poor track record of predicting Apple product timing, or features. Monday's report is more the former, than the latter.
Apple has long been expected to use of Mini LED and Micro LED across a range of products,
including at times
the 2020
Apple Watch
, and now a
future refresh
of the
16-inch MacBook Pro
.