Some macOS Mojave users are unable to complete purchases in the Mac App Store
While reports of users unable to download apps from the App Store in the wild are few, the common thread seems to be that the problem is contained to users of macOS Mojave 10.14.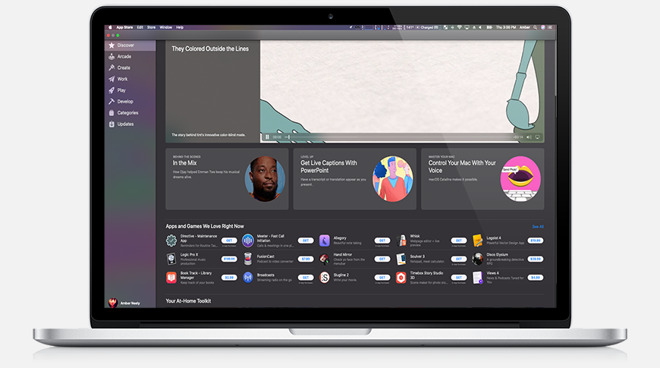 When attempting to purchase or download apps from the
App Store
, users are getting an error that reads, "We could not complete your purchase," followed by the detail text "cancelled." The error has also been reported when a user attempts to update an app. So far, only users who are currently running macOS
Mojave
10.14. have reported the issue. There have been no reports of the issue for those running macOS
Catalina
10.15.

AppleInsider
was first notified of the problem by a tipster pointing to the
Apple support forums,
. Sporadic mentions of the issue can be found on social media as well.
What is it with Apple today? Searching Notes has decided to stop working and the App Store is broken "We could not complete your purchase. cancelled" pic.twitter.com/Kr7uK0dzOy

-- Michael Speechley | Opposite Fields (

@2bitpunk

)
Suddenly the Mac App Store errors on update/purchase:

"We could not complete your purchase.
cancelled"

Cleared caches & prefs, logged out/in - nothing. Last update was Logic. Searches show it's happening to others as well, and a common thread seems to be Mojave 10.14.6.
Users have reported attempting to clear the cache and certificates as well as signing in and out, but to no avail. No one has reported that they have solved the problem.
Of the 31 installations running Mojave that
AppleInsider
has access to, only one machine and one iCloud account has the issue. The same iCloud account used on a different machine has no problems downloading, so the issue seems unrelated to an iCloud account. The issue is also not related to a recent update.