Apple stops signing iOS 13.4.1 following release of iOS 13.5
Posted:
in iOS
edited May 2020
Apple on Wednesday ceased code signing for iOS 13.4.1, restricting users who upgraded to the latest version of iOS, iOS 13.5, from downgrading to the now-outdated variant.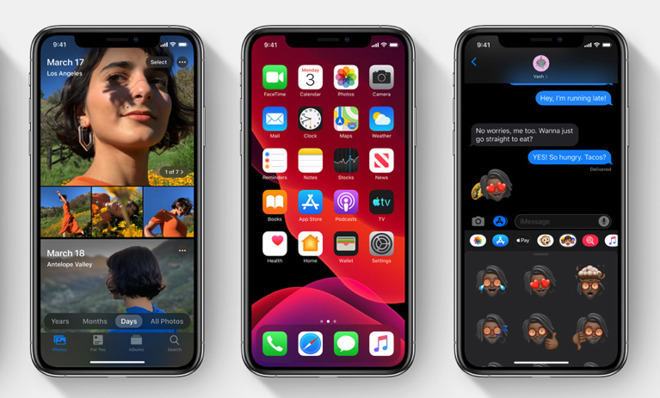 The halt to iOS 13.3.1 signing arrives exactly
one week after
iOS 13.5 was issued to iPhone users on May 20.
As with previous stoppages, users can no longer download the previous iOS 13.4.1 version from Apple's servers. Apple regularly ceases code signing to prevent users from installing old and potentially unsafe versions of iOS following the release of an update, a practice that keeps users protected from new threats and ensures devices are running the latest feature-rich software.
The new iOS 13.5 release delivers a number of features related to the ongoing
coronavirus
pandemic, including an official launch of the Apple-Google Exposure Notification system. Similar to contact tracing efforts, the cross-platform solution allows users to keep tabs on potential contact with other participants who recently tested positive for COVID-19.
Face ID has also been tweaked to automatically display a passcode prompt when the system recognizes that a user is wearing a protective face mask. Previously, Face ID would repeatedly attempt to authenticate a user's covered face until the predefined failsafe threshold was reached.
Apple has yet to issue a new round of beta software for its next iOS iteration. When the next iOS does drop, however, it could include a patch addressing the unc0ver
jailbreak
that was released last Saturday.