Hue Sync Box adds support for Siri control alongside Dolby Vision and HDR10+ content
Signify is releasing a new update to bring Siri voice control and support for HDR content to the Philips Hue Sync Box.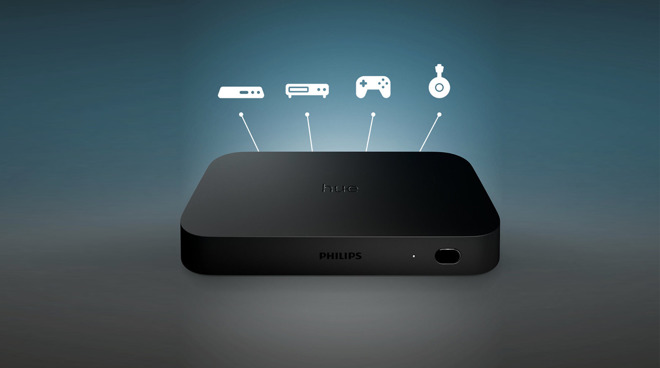 Philips Hue Sync Box
The Hue Sync Box has four HDMI inputs that allow you to connect various AV devices. The Sync box will then analyze the HDMI signal and recreate what is on-screen, using the Hue lights in your home. If an explosion happens on screen, your living room lights will illuminate in yellows and oranges for a more immersive experience.
The most recent update, available now, brings support to control the box via Apple's
Siri
, Amazon Alexa, and Google Assistant. That means you can ask Siri to start syncing your lights, to stop, to turn the box off, and to change the HDMI input.
Additionally, this updates brings support for IR remotes as was promised at CES 2020. You can use a Harmony universal remote or you can control it from any button on your existing remote. Many remotes have "favorites" or other buttons that go unused and now the Sync Box can learn those buttons so they can be used to change inputs or power it on and off.
This update also brings support for
HDR
content, including Dolby Vision and HDR10+ content. Your Hue lights can now sync to those while the signal is passed through to your TV.
The Philips Hue Sync Box works with your existing Hue lights and is
available now on Amazon for $229
.