Wedbush bumps AAPL price target to $375 ahead of potential iPhone 'super cycle'
A mix of rock-solid services performance and an expected "iPhone 12" super-cycle have led Wedbush analysts to raise the bank's Apple price target to $375.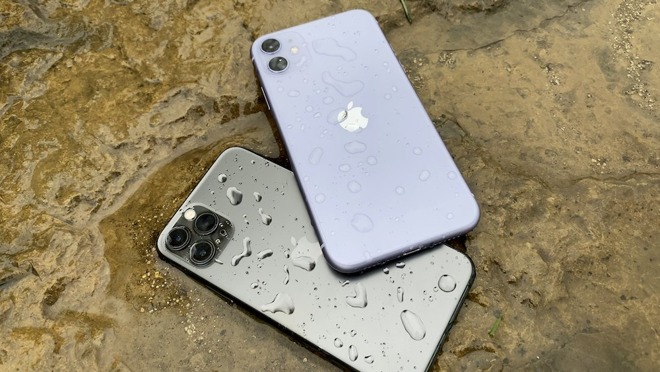 In a note to investors seen by
AppleInsider
, lead analyst Daniel Ives said that sectors like services and AirPods have remained rock-solid amid the
coronavirus
pandemic, and added that the "
iPhone 12
" could represent a "1-2 punch" this year alongside the former business.
Services have remained an outperforming sector during COVID-19 lockdowns, on-track to exceed $60 billion in 2021, Ives wrote. AirPods have also maintained their pace, with an expected 85 million units sold in 2020, adding to Apple's wearables sphere along with the "continued success of Apple Watch."
The expected "iPhone 12" lineup, rumored to consist of four devices with at least some supporting 5G, could also provide a headwind to Apple, Ives wrote.
The analyst also said that tensions between China and the U.S. are more likely to be a "headline risk" rather than a true impact to Apple's demand and supply trajectory. That bodes well for the Cupertino tech giant, since Wedbush expects nearly 20% of the company's iPhone upgrades to come from the country.
Wedbush estimates that there are roughly 350 million iPhones in a pent-up upgrade window, and forecasts that Apple is well-positioned to take advantage of the super-cycle opportunity.
Based on Services and iPhone, Ives said that there's a potential chance Apple could be the world's first $2 trillion by market valuation -- echoing
other analysts
.
Going into WWDC season, the analyst predicts
iOS 14
to debut with a number of
virtual reality
enhancements and other improvements. While Ives said he doesn't expect any surprises, he believes Apple may drop some "breadcrumbs" around VR and wearables.
"Cook & Co. have weathered this Category 5. storm in Jacques Cousteau-like fashion," the analyst wrote of Apple's performance during COVID-19.
Ives has upped his Apple price target to $375,
up from $350
, based on a 9.8x Services multiple and a 4.6x multiple on Apple's iPhone and hardware ecosystems.
The analyst last changed the AAPL price target in March, saying that the "eye of the storm is in the rear view mirror" for Apple's business during COVID-19.
Apple stock returned to its pre-coronavirus price
on May 26
. At publication time, it is trading at $326.48, off from a $328 high, which if maintained at the close of business, would be a record high for the stock.