Apple releases renamed second betas of iOS 13.6, iPadOS 13.6, tvOS 13.4.8, macOS 10.15.6 [...
Posted:
in iOS
edited June 2020
Apple has moved on to its second round of the current beta-testing cycle with developers now able to try out new and renamed builds of iOS 13.6 and iPadOS 13.6, along with tvOS 13.4.8 and macOS 10.15.6 which retains their version numbers.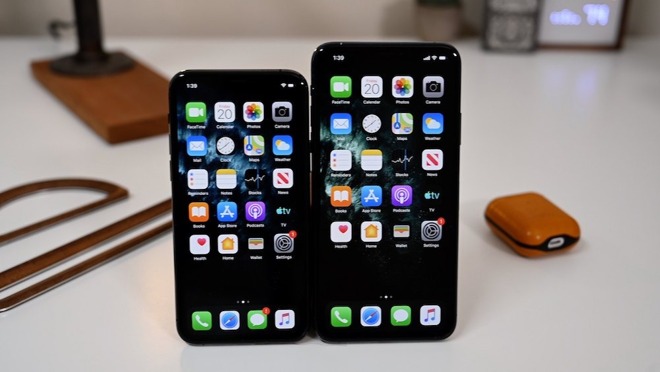 The latest builds can be downloaded by developers in the beta-testing scheme via the
Apple Developer Center
, or as an over-the-air update for hardware already using earlier beta builds. A public beta version of the releases is expected to start arriving soon, and will be available through the
Apple Beta Software Program
website.
The second betas take over from the first generation released over the last week, consisting of iOS 13.5.5, iPadOS 13.5.5, and macOS Catalina 10.15.6 on
June 1
, followed by
watchOS 6.2.8
and
tvOS 13.4.8
on June 3.
At the time of publication, betas for iOS, iPadOS, tvOS, and macOS have been provided by Apple, with the second build of watchOS 6.2.8 still on the way.
Apple has taken the measure of giving the iOS and iPadOS betas a new version number, moving from 13.5.5 for each to 13.6. It is unclear at this time why the change was made, but it isn't the first time Apple has made an alteration mid-beta.
The version numbers for tvOS and macOS remain the same as for the previous and first beta.
Few details are known about the contents of the iOS and iPadOS betas, but examination of the code indicates Apple may be preparing to launch "
Apple News Audio
," which could provide audio recaps of the day's top stories as well as other audio reports.
AppleInsider
, and Apple itself,
strongly suggest
users avoid installing betas on to "mission-critical" or primary devices, due to the small possibility for data loss or other problems. It is instead recommended to install betas onto secondary or non-essential devices, and to ensure there are backups of important data available in the event things go awry.
Find any changes in the new betas? Reach out to us on Twitter at @AppleInsider or @Andrew_OSU, or send Andrew an email at

[email protected]

.
Update:
Apple's public beta version of iOS 13.6 is now available for download.