Facebook tests Face ID authentication for iOS Messenger app
Posted:
in iOS
edited August 2020
Facebook is quietly testing out a feature for its Messenger app to authenticate users via Face ID or Touch ID, a feature that may help keep accounts secure and private, even if the user lends their iPhone to someone else.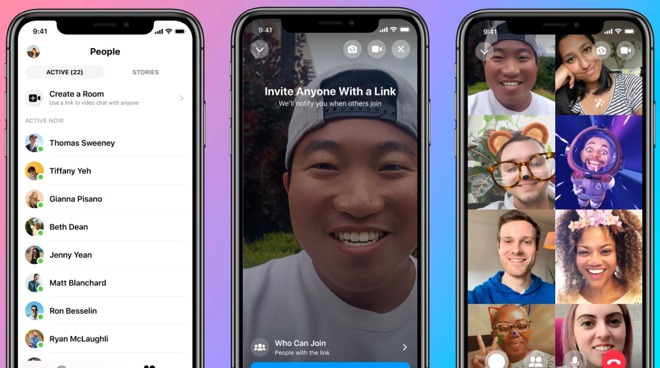 As one of the biggest communication platforms,
Facebook Messenger
is open to potential abuse if someone gains access to a device owned by a user in an unlocked state. While there are situations where handing an iPhone or iPad over is warranted, it also often means users are providing easy access to their Messenger conversation history, which could contain potentially private information.
In a new feature being tested by Facebook, the Messenger app can require the user to unlock the app in order to use it. While users can reply to messages from notifications and answer calls even if the app is locked, users would have to unlock it to access the full app.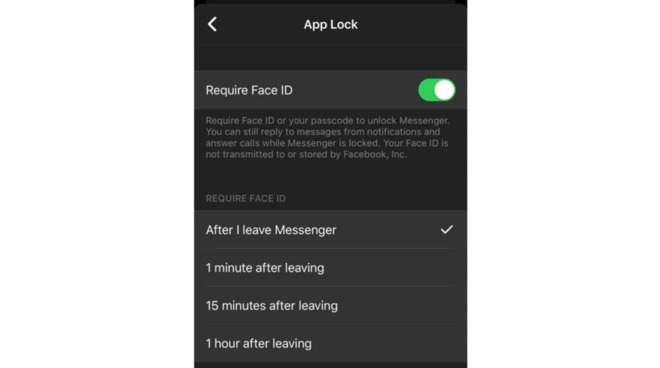 The App Lock settings screen showing Face ID and related options [via Facebook/Engadget]
The app will unlock using
Face ID
,
Touch ID
, or a passcode, depending on the iPhone's security settings,
reports
Engadget
. There are further options allowing the app to automatically lock itself as soon as the user leaves messenger, or a period of time after closing the app, giving them a window to access the app once again without needing to reauthenticate.
"We want to give people more choices and controls to protect their private messages, and recently, we began testing a feature that lets you unlock the Messenger app using your device's settings," the social network said in a statement, continuing "It's an added layer of privacy to prevent someone else from accessing your messages."
While the feature is being tested on a small number of iOS-based Messenger users, it seems likely it will be opened up to more users in the not too distant future, as well as using comparable security features in Android for that version of the app.
The extra security would be the latest feature update to the messaging app, following a month and a half after Facebook introduced
Messenger Rooms
, a 50-user video chat system.