Apple will prove it has silicon legs beyond ARM at WWDC 2020
Posted:
in macOS
edited June 2020
The COVID-19 pandemic has forced Apple to shift its Worldwide Developer Conference into an online-only format, but that isn't stopping the event from being the most anticipated event Apple has ever put together.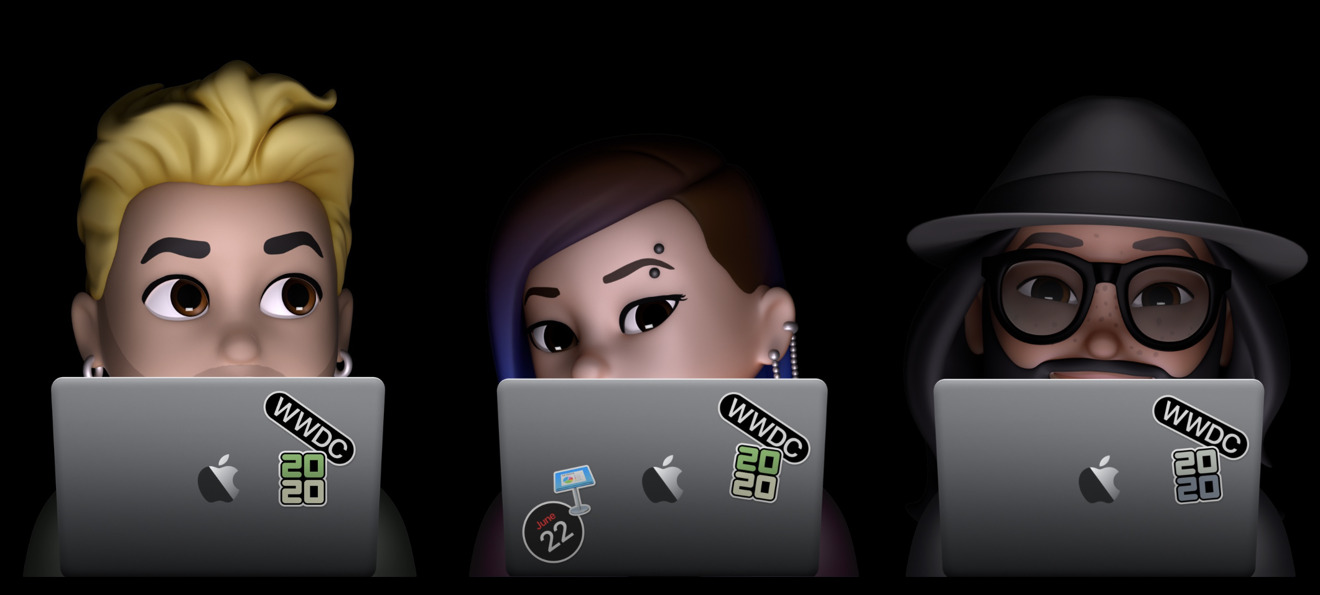 ARM Mac geddon
One of the most tantalizing ideas expected from WWDC20 is additional insight into Apple's future plans for an
ARM Mac
. It's widely believed that Apple will be outlining a strategy to deliver future Mac hardware using its own custom silicon rather than Intel's x86 processors that have powered Macs since 2006.
Apple has been building out its own custom silicon empire over the past decade. The initial fruits of its labors were first seen with the development of
A4
, the System on a Chip developed under the leadership of Johny Srouji to power the first iPad, and iPhone 4. It also powered Apple's first product that shifted away from Intel to ARM, with the second generation Apple TV that also shipped in 2010.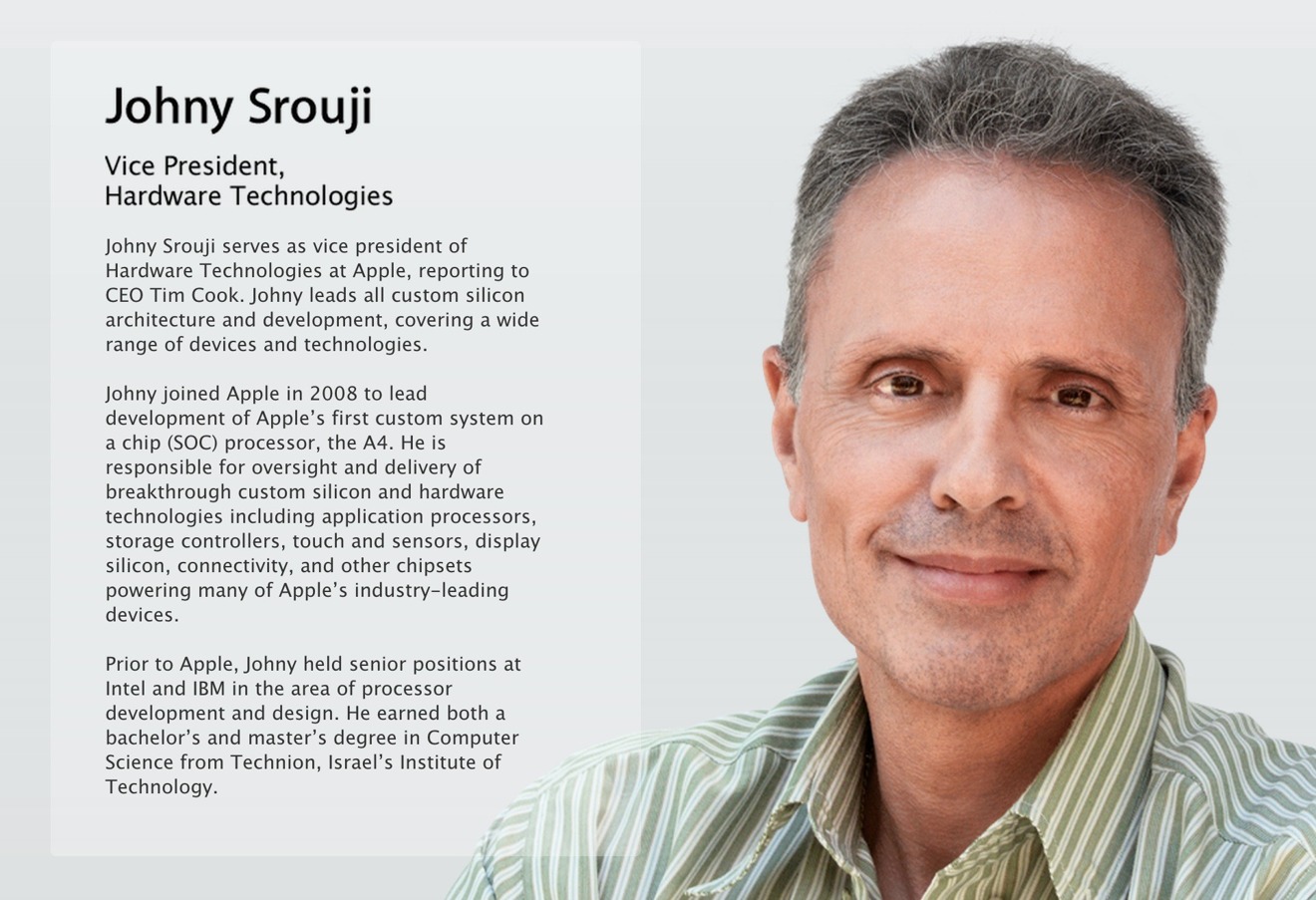 In the years since, Apple has rapidly delivered multiple variants of new custom silicon developments each year, investing billions into work that would only be useful if it were able to continuously ship massive volumes of high-end new mobile hardware powered by its increasing fast and efficient A-series chips.
There have long been rumors that if Apple could develop its own chips for mobile devices -- and for new form factors such as wearables including the
S1
powered
Apple Watch
in 2015--that perhaps Apple could similarly build its own chips for Macs as well.
The advantage of using its own custom silicon in Macs is often imagined to deliver reduced cost, longer battery life, and faster innovation on Apple's own schedule, rather than having to wait on Intel to deliver the features it needs.
In fact, Apple is already delivering a variety of new features to its recent Macs using its own custom silicon in the form of the
T2
chip, which provides optimized media handling, encryption, security, and support for features from
Touch ID
and
Touch Bar
to
SideCar
and
Hey Siri
.
If Apple migrates its entire Mac processing architecture from Intel, the primary shift would apparently involve moving CPU code from Intel's x86 to the ARM architecture CPU cores it has been using across the last ten years of new A-series chips. For this reason, the shift to Apple's custom chips is often described as a
move to ARM
. It's bigger than that, however.
The highly efficient ARM
The ARM architecture has been evolving for
several decades
. ARM originated as a clean new RISC processor architecture at British PC maker Acorn in the late 1980s. At the start of the 1990s, Apple coordinated with Acorn to adapt its design to power its new battery-operated, handheld Newton MessagePad. That new mobile ARM Architecture really began to take off in popularity once Nokia and other phone makers began using it to deliver vast volumes of their low-power phone sets in the late 90s.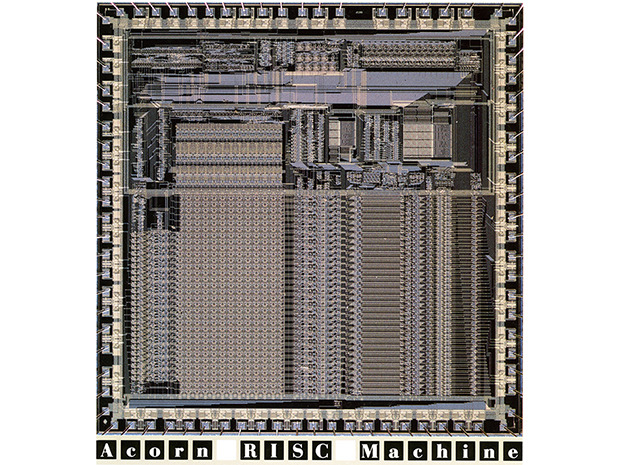 First generation ARM chip
By 2001, Apple had scuttled any future plans for Newton handhelds but had a new reason to use ARM chips in its new iPod. Across the next five years, Apple rapidly made use of incredible millions of ARM chips to power a wide range of its portable music players. It then used an ARM SoC paired with a powerful GPU to deliver iPhone, which packaged nearly a complete Mac environment into a mobile device capable of working as a phone, a media device, and an internet-connected app platform.
In 2010, Apple's A4-powered iPad upgraded the iPhone experience into a larger, full-page format that made streamlined, handheld computing accessible to new audiences ranging from education to sales teams to aircraft pilots and other specialized sectors of the mobile enterprise. For Apple, iPad sales grew as large as its conventional Mac sales in terms of revenue and much larger in terms of shipments.
Embracing and extending ARM
However, Apple's history of custom silicon using ARM CPU cores went beyond just the technology it had licensed from ARM, Ltd. Some of Apple's biggest jumps in technology, such as the 2012
A5X
powering the new Retina Display iPad 3, were delivered primarily through massive enhancements to the GPU graphics architecture rather than just its general computation ARM CPU cores.
After quickly developing an entirely custom ARM core design with
A6
that was tightly optimized for the specific needs of iOS, Apple muscled into mobile video gaming with
A6X
iPads.
Another notable example is 2013's
A7
, which introduced the first 64-bit ARM ISA used in a mobile device. Apple had jumped so far ahead of the rest of the industry using an extended implementation of ARM that some competitors failed to believe what they were seeing, while several bloggers simply insisted that Apple must have misrepresented its work to fool the public.
By 2014, Apple could shift production of its
A8
to the world's most advanced chip fabrication plant at Taiwan's TSMC, achieving new leaps in performance and efficiency that weren't due to the design of the ARM architecture itself.
Across the last five years, Apple has introduced new custom silicon that also moves beyond ARM. This includes features such as Apple's custom storage controller and its image signal processor used to optimize camera features and leverage powerful computational photography techniques to differentiate its iPhone and iPad.
Unique features of Apple's iPhone X took advantage the company's custom A11 Bionic SoC, which introduced dedicated neural network logic cores branded as the "Neural Engine" to perform specialized machine learning calculations far faster and much more efficiently than simply running these on the CPU or on a GPU with specialized AI features. Like Apple's now custom GPU design, the Neural Engine is not "ARM Architecture."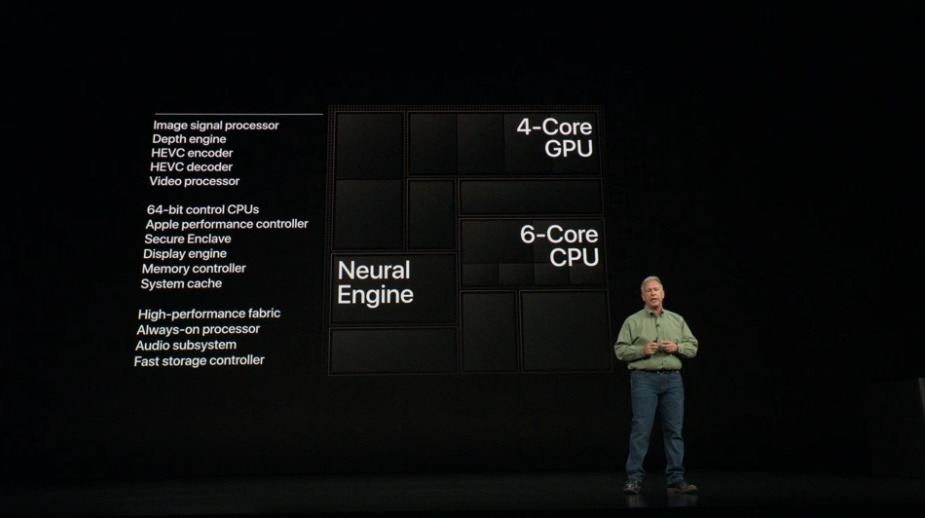 Apple has drawn attention to its "bionic" Neural Engine, which is not "ARM"
Apple has also apparently extended even its ARM ISA, with the A13 Bionic in the
iPhone 11
family and
iPhone SE
not only sporting an advanced Neural Engine but also supplying new machine learning accelerators in the CPU cores, known as AMX blocks. Apple says its AMX blocks are six times faster at matrix math compared to its previous generation CPU cores.
The custom enhancements Apple is building onto its ARM core designs, combined with its non-ARM logic ranging from the Apple GPU to its Neural Engine and the other custom silicon packaged into its mobile SoCs, all results in an "ARM" chip that is increasing not really just an ARM chip.
Remaining compatible with an ISA such as ARM or Intel's x86 is only important if the code needs to work on future generations of that chip designer's products. That means that if Apple migrates its Macs away from Intel, it gains full control over where the Mac can go. It no longer needs to follow the future road map Intel lays out.
Apple can flexibly shift the work of the macOS user interface and the acceleration of the tasks of its apps to new types of processor engines, much the same way that it has increasingly shifted its user interface to the GPU starting in the early 2000s to deliver a buttery fast UI, first on the Mac and then on iPhone and iPads.
Over the next decade, we will see increasing use of new types of processing that rely on machine learning, artificial intelligence, and neural processing-- based on our own increased understanding of how the brain itself works. As we move beyond the traditional CPU that has calculated most of the standard computations in PCs since the 1980s, Apple's ability to build custom silicon SoCs and wearable System in Package processing components that optimize logic specifically for the tasks required will become increasingly important and necessary to stand out and leap ahead of commodity competitors who are mostly focused on delivering yesterday's smartphones at low prices.
The future of wearables,
augmented reality
, and even the more ordinary ability of Apple to offer powerful iPhones that are price competitive with cheap Androids while
still being faster than than the fastest Androids
are all contingent upon Apple developing its own future in custom silicon.
It should come as no surprise that Apple now wants to bring even more of the same flexibility and optimization to its conventional Mac computing platforms.