App Store antitrust, new iMac hints, and our WWDC wishlist on the AppleInsider podcast
This week on the AppleInsider podcast, the debate about App Store pricing and policies has fired up again, a new iMac icon found in an unreleased version of iOS 14, and our hosts list their feature wishlist for the next version of iPadOS.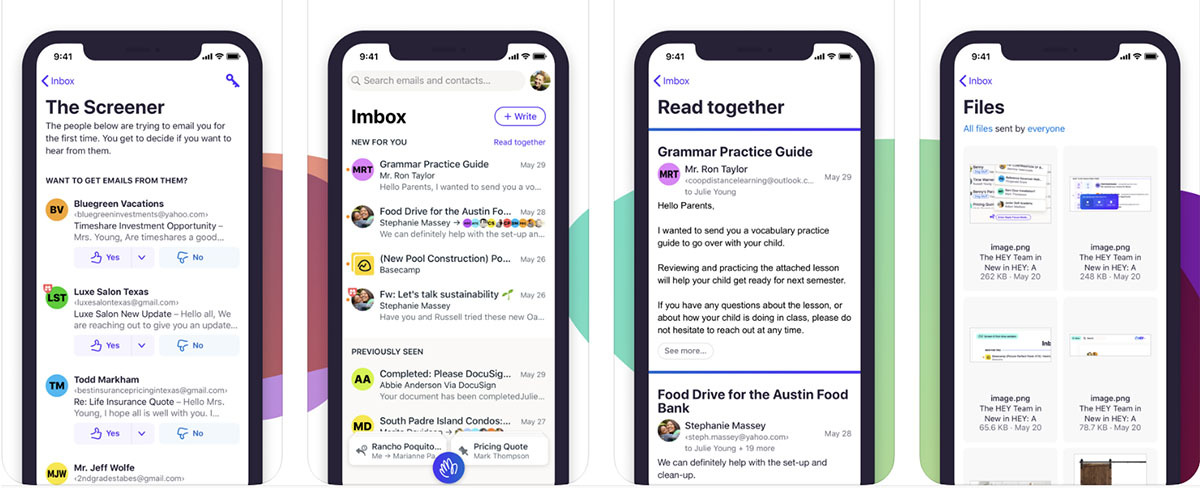 Hey email 1.0 in the App Store. Credit: Apple
From the creators of Basecamp, a project management and teamwork tool, Hey aims to be a new and innovative take on email. At the moment, the new service is invitation-only as it slowly rolls out, but anyone can download the iOS app from the
App Store
. Or at least, anyone can download version 1.0 of their iOS app which was approved.
However, Apple says that initial approval was a mistake, and it is now requiring Hey to add its paid service as an in-app subscription. That would mean 30% of Hey's revenue would go to Apple and, according to Hey's developer, this decision seems arbitrary given other apps function the same way, like Netflix and Amazon Kindle books.
In cheerier news, we also discuss Zoom backtracking it's security announcement, which had originally insisted end-to-end encryption of Zoom video calls could only be on the paid version. Now, Zoom has announced that all calls will be encrypted, even for users on the free tier.
Next, a leaked icon found in an unreleased version of
iOS 14
appears to show the rumored
iMac
redesign, and your hosts list the features each of them most desire for the next version of
iPadOS
, likely to be announced at
WWDC
next week.
We'd love to hear your feedback. Tweet at
Stephen Robles
and
Wesley Hilliard
, or
email us here
. Find us in your favorite podcast player by searching for "AppleInsider" and support the show by leaving a 5-Star rating and comment in
Apple Podcasts here
.
Sponsored by:
Mint Mobile - Bring your iPhone and get a new wireless plan for just 15 bucks a month.


ExpressVPN - AppleInsider listeners can get three extra months when you sign up for a year of service! Get the most secure and fastest VPN service today.
Links from the Show
Those interested in sponsoring the show can reach out to us at:
[email protected]