Apple TV+ review: 'Dads' takes an uneven look at fatherhood
The new "Dads" feature, directed by Bryce Dallas Howard, tells some compelling real-life stories about fatherhood, intercut with celebrity fluff.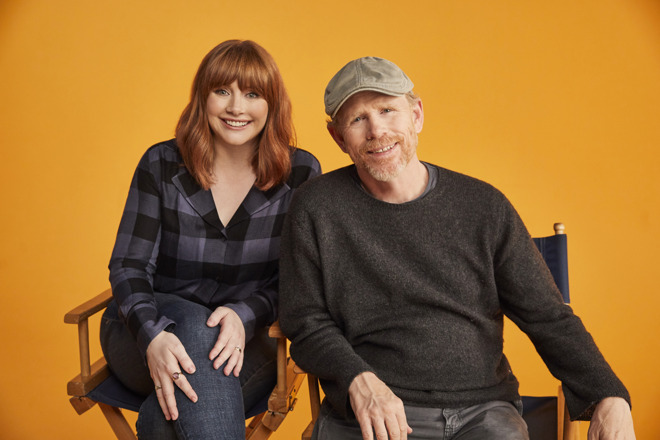 Director Bryce Dallas Howard and producer Ron Howard on the set of "Dads," premiering globally June 19 on Apple TV+.
Just in time for Father's Day, Apple TV+ is debuting a new documentary, called simply
Dads
, which takes a look at what it means to be father in the 21st century. The film tackles the dichotomy of modern day dads doing more and spending more time with their children than fathers of other generations did, while also claiming more credit than they perhaps should.
While Howard previously directed an episode of Disney+'s
The Mandalorian
,
Dads
is her first movie as a director. Apple acquired the film in the fall of 2019, after it premiered at the Toronto International Film Festival, and after a quick run in the AFI Docs virtual film festival, it arrives on Apple TV+ June 19.
Per
The Los Angeles Times
,
Dads
was
produced with a rather nontraditional funding source
. Unilever, the maker of the soap brand Dove Men+Care is the financial backer for the project, as
Dads
is being released alongside a Father's Day advertising campaign by that brand. However, the film doesn't feel at any point like a commercial for Dove.
Father of mine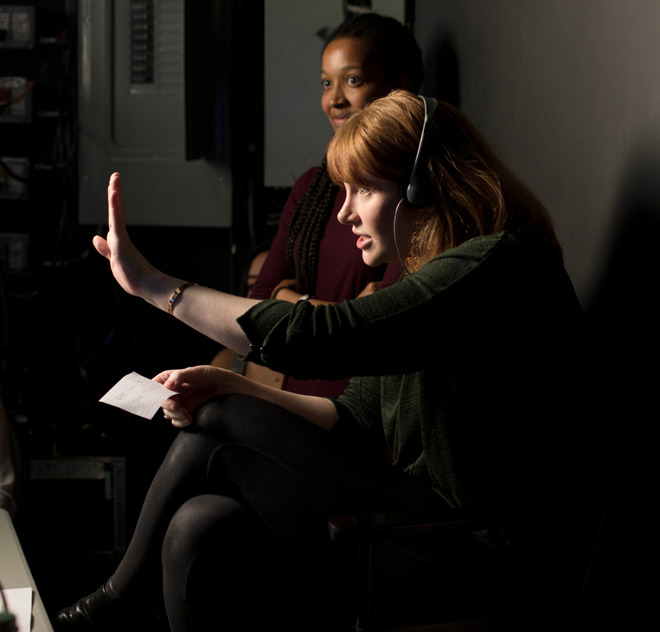 Director Bryce Dallas Howard on the set of "Dads," premiering globally June 19 on Apple TV+.
Dads
is, in a sense, three different films, and cuts back and forth among them. One is about a group of non-famous, everyday dads telling the stories of their experiences of fatherhood. The second is the multi-generation saga of the fathers in Howard's family, while the third is a group of famous celebrities sharing their thoughts about being dads.
The segments with the non-famous dads are the most illuminating, including men who say they had good examples from their own fathers, and others with less positive role models. Most notable is a segment about a gay couple who have fostered several orphans, while we also hear from fathers elsewhere in the world, such as Brazil and Japan.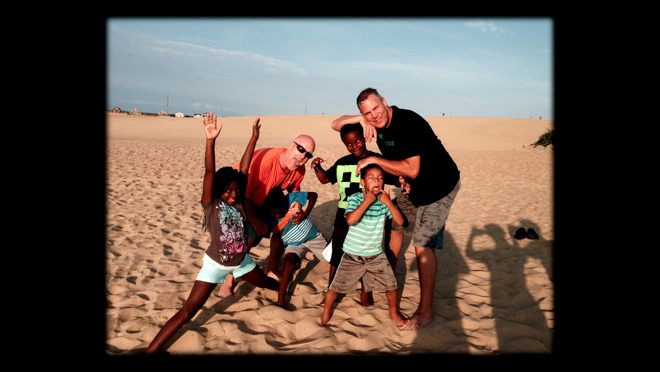 Rob Scheer, Reece Scheer and their children in "Dads," premiering globally June 19 on Apple TV+.
Those celebrity segments are, by far, the weakest. Apple TV+ has been worshipping celebrity way too much of in its nonfiction projects,
most notably in the recent
Dear
, which is cultivating the participation of big-name talent, while not necessarily allowing that talent to do anything surprising or interesting.
In
Dads
, that includes some A-listers, including Will Smith, Jimmy Fallon, Jimmy Kimmel, Conan O'Brien, Judd Apatow, Kenan Thompson, Hasan Minhaj, Patton Oswalt, Neil Patrick Harris, and Ken Jeong, although none of them have anything particularly interesting to say. Which is especially disappointing, since some of them, most notably Oswalt and Kimmel, have delivered fantastic material about fatherhood at other points in their careers.
Howard's family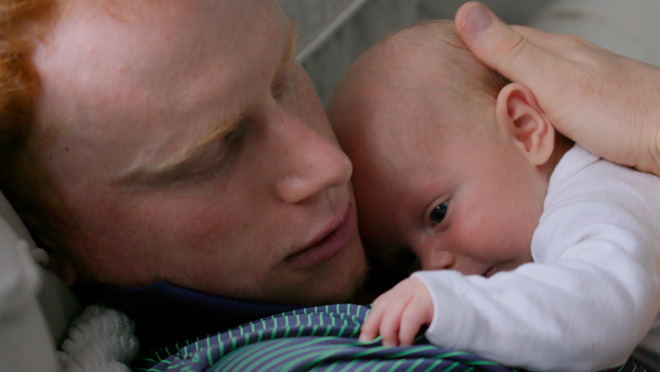 Reed Howard and daughter in "Dads," premiering globally June 19 on Apple TV+.
The material with Howard's family is much better. The director's father, of course, is the noted actor and filmmaker Ron Howard, who tells some interesting stories from throughout his career, while lamenting that his busy career meant that he wasn't always around for his kids as much as he should have been.
Ron has some fascinating reflections about how his TV relationship with Andy Griffith informed cultural views of fatherhood. There are also Howard family home movies -- starting with footage from the day of the director's own birth -- although it's hard to hear Ron Howard narrating family footage without thinking of
Arrested Development
.
We also hear from Bryce Dallas Howard's brother Reed, filmed at a time when he was staring down impending fatherhood himself. That segment puts across a truth that's left out of most entertainment about fatherhood -- it's really, really hard to correctly install car seats.
Also included is Ron Howard's cowboy hat-clad father, Rance, also an actor, who proves a fantastic talking head in interviews shot prior to his death in 2017.
Today's dads
Throughout, we hear a lot about how much fatherhood has changed over the last couple of generations, and how the current generation of dads is much more involved in their kids' lives than men of decades ago were. Then again, some moms are likely going to watch this and wonder why fathers are getting so much credit, and where their documentary is.
Despite not getting much out of the A-list participants aside from names to draw people to the documentary,
Dads
is mostly a sweet and winning effort about fatherhood, yesterday and today.