Apple makes 'The Banker' free until end of June amid Juneteenth celebration
Apple is making its original film "The Banker" free until the end of June in honor of Juneteenth alongside a campaign that highlights African American voices.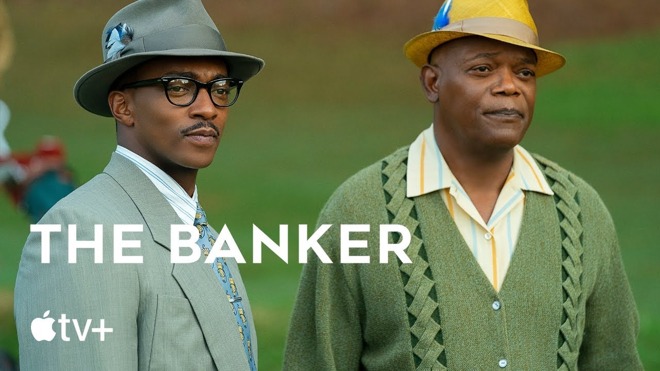 Anthony Mackie and Samuel L. Jackson in Apple TV+ "The Banker"
The
Apple TV+
film, which stars Samuel L. Jackson and Anthony Mackie, follows the true story of two African American entrepreneurs in the 1950s whose actions paved the way for the Fair Housing Act in 1968.
Jackson and Mackie star as Joe Morris and Bernard Garrett, who helped end racial housing segregation in Los Angeles while building a real estate and banking empire. Users can watch "The Banker" on supported devices on the Apple TV app without an Apple TV+ subscription.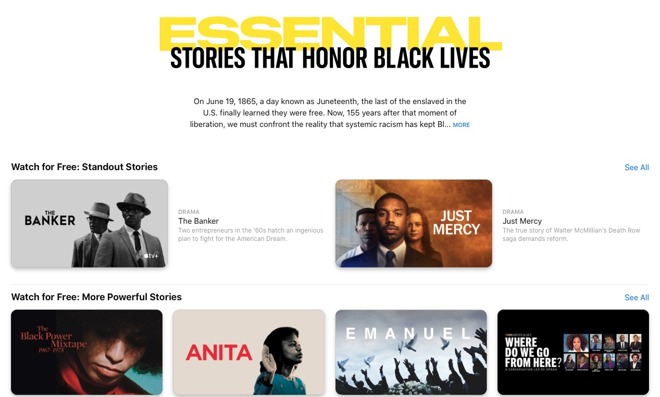 The Apple Juneteenth banner on Apple TV
Apple is also celebrating Juneteenth -- a day that commemorates the end of slavery -- and highlighting Black voices across its media platforms, including Apple Music, Apple TV, Podcasts and Books, with new banners and categories.
It took more than two years for those enslaved in Texas to learn they were free in 1865. The story of America is the story of Black Americans. We can't forget where we've been if we hope to get where we all want to go. #Juneteenth
On
Apple TV
, for example, the company is showcasing "The Banker" alongside other films being offered for free, including "Just Mercy," "Emanuel" and "Anita." Podcasts is highlighting shows led by African American hosts, including "The Daily Show with Trevor Noah" and "Racket & Respectable" with Demetria L. Lucas. The banners on
Apple Music
and Books are also highlighting playlists featuring Black artists and a selection of books written by Black authors, respectively.