Review: VOCOlinc SmartBar is best deal for a HomeKit smart plug
Smart plugs are a staple of any smart home, whether just starting out or continuing to expand. VOCOlinc SmartBar is a shockingly affordable option that keeps things simple.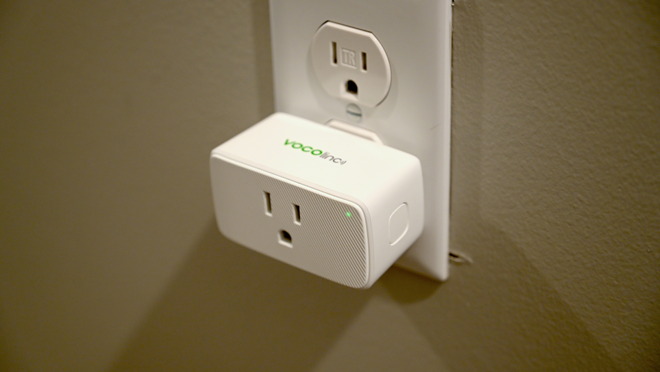 VOCOlinc HomeKit SmartBar
By design, a
HomeKit
smart plug doesn't have a lot going on. It should be compact, offer backup physical control, and reliable. VOCOlinc largely succeeds in following these through.
The SmartBar is small and compact enough that two can be plugged into a standard set of wall outlets. There is a small button on the side which can be used to turn the outlet on or off manually, sans your phone. Otherwise, it is unassuming.
The benefits of a HomeKit smart plug
Smart plugs can be very useful in a home. Depending on where installed, they can be more convenient than light bulbs, especially with a physical lamp that has several bulbs installed in it.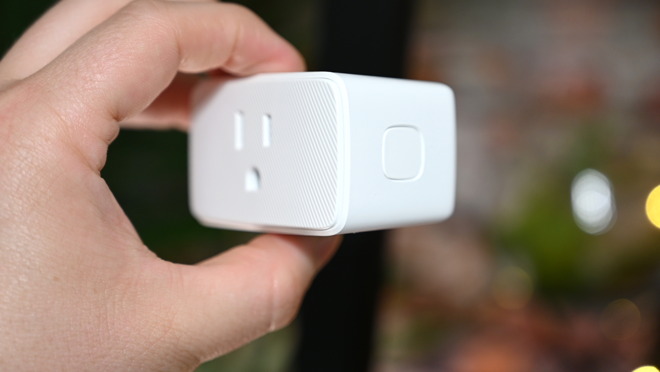 Physical button on the side of the VOCOlinc SmartBar
Getting creative with your smart home devices is best, but there are several staples of how these can be used. Obviously, it is a just a simple measure to take a lamp and make it smart, but there is much more you can do.
For example, in a living room, there may be built-in light fixtures as well as standalone floor lamps. A good setup is to put a HomeKit switch on the wall and a smart plug on the lamps.
Then, you create a rule that says when the light switch is turned on, turn on the smart plug, as well as the inverse of that rule.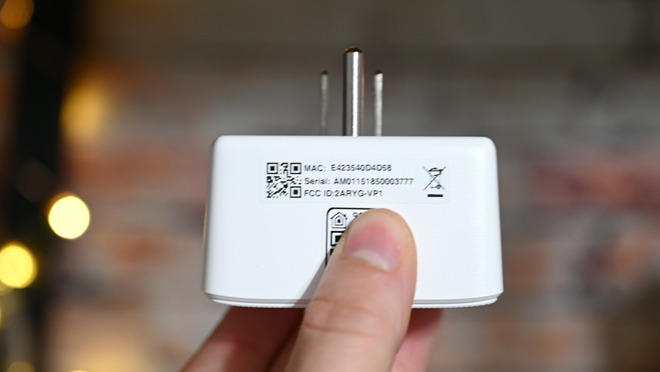 HomeKit pairing code on the rear of the SmartBar
Another great application is using a motion sensor. By tying it to the sensor, the smart plug can turn on whenever motion is detected, such as a human or a pet.
Using your location, the lights can turn off when you leave and come on when you get home, even based around the time of day.
These lights can also be programmed to come on if a smoke detector detects anything to make it easier to see or wake you up in the case of an emergency.
Update problems
Not everything regarding the VOCOlinc SmartBar is all rainbows and sunshine. It has its flaws that make it frustrating at times.
For a start, the SmartBar posed problems for us when we attempted to install firmware updates. While in the VOCOlinc app, we'd select the smart plug and it would alert us to the availability of said update.
It asked us to do the update and to not leave the app during the process, but it would frequently fail. No other information was provided as to why it failed, leaving us to repeatedly try again without any guidance to help assist the process. Eventually, the update did manage to go through.
For what it's worth, perhaps this update in part fixed this process, making updates more reliable. No other updates have been available during our testing so it isn't known for sure if we will run into this issue the next time.
An outstanding deal
The VOCOlinc SmartBar is rather unextraordinary. It doesn't have a nightlight as the iDevices model does. It doesn't track energy consumption as the Eve Energy does. But what it does bring to the table is incredible value.
It is a Wi-Fi-connected HomeKit smart plug for a great price. Four of them can be purchased for $46.99, but VOCOlinc is further discounting with a $7 off coupon that can be clipped on its Amazon page. That brings them to less than $10 each.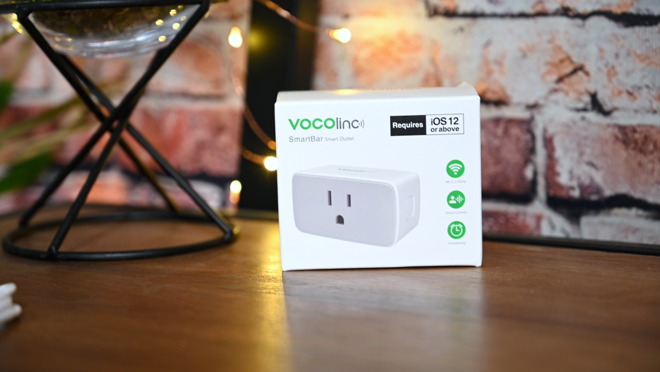 VOCOlinc SmartBar
In the world of HomeKit where prices can easily be above the Amazon Alexa counterpart, it is great to see this affordable option. WeMo, Eve, iDevices, iHome, et cetera are all more expensive.
There are certainly reasons why one would buy those other brands. Their design, unique features, or improved reliability with updates. But for many, this low-cost Wi-Fi option is preferred, even if just a way to tiptoe into the platform or expand an existing setup.
Pros
Wi-Fi rather than Bluetooth


Slim enough to fit two into a standard outlet


Physical button on the side for control


Easy setup


Good reliability


Affordable cost
Cons
Issues performing updates


Occasionally went unresponsive


No energy consumption monitoring
Rating: 4 out of 5
Where to buy
VOCOlinc SmartBars are
available on Amazon
from solo packs to a four-pack. As mentioned, they are currently running a deal that takes $7 off the four-pack, bringing the price down to $39.99, or less than $10 apiece.