Apple Maps expands detailed coverage internationally, adds cycling & EV data
Apple has announced that iOS 14 will add improved Apple Maps for more countries, and is implementing cycling directions, and new city guides revealing places of interest.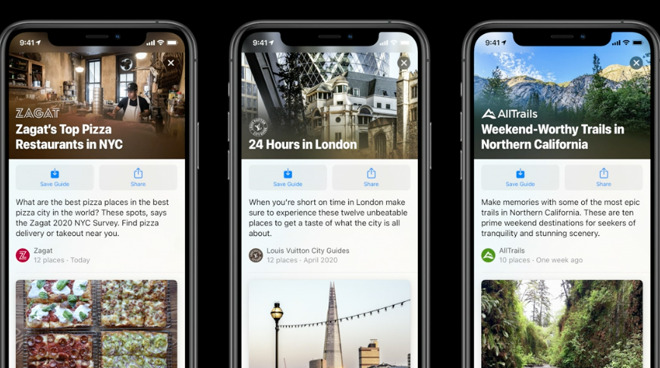 The new Guides coming to Apple Maps in iOS 14
Announced at WWDC 2020
, Apple Maps in
iOS 14
is adding improved details to more countries, including the UK, Ireland, and Canada. New features include dedicated cycle routes, and a guide to places of interest for shopping, eating, and more.
"We have millions of people coming to maps, every day to discover great new places, whether they're planning their next week vacation or just looking for something to eat nearby," said Meg Frost, product design Apple Maps. "[In] iOS 14, the Maps team will be working with some of the world's most trusted brands to offer amazing guides guides for great places to eat shop made friends, or exploring studies around the world."
Apple Maps will let users compile guides from the provided information and save them. "And the best part is that they automatically update when new places are added, so you always have the latest recommendations," said Frost.
The new cycling directions shows cycle paths, bike lanes, and also shows elevation. "You can also see if your route includes quiet, or busy roads will even let you know if you have a steep passage coming up, or if you'll need to carry your bike up the stairs," continued Frost.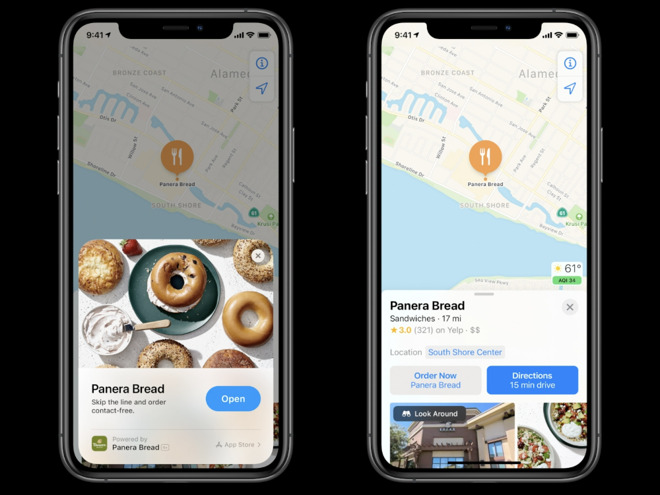 Apple Maps in iOS 14 provides more guide detail for eating, and shopping
These cycling directions are starting with New York City, LA, the San Francisco Bay Area, plus an unspecified number of cities in China including Shanghai and Beijing.