VMWare Fusion announces macOS Big Sur-compatible tech preview
VMWare Fusion has announced that a "tech preview" of its virtualization app with support for macOS Big Sur is coming in early July.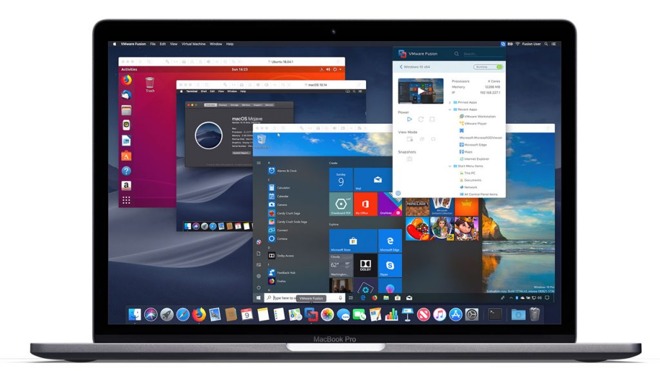 Credit: VMWare
Among other features,
macOS Big Sur
lays the groundwork for an upcoming Mac shift to proprietary
Apple Silicon
.
Aside from
announcing the tech preview
, VMWare didn't offer any other details about how its own virtualization software will support macOS Big Sur -- or how it'll be supported by ARM-based chips. In a subsequent tweets, VMWare Fusion asked its followers how they'd use Fusion on ARM.
Current virtualization software won't work without support on ARM-based platforms, though Apple has
said
that macOS Big Sur introduces "virtualization technology" that will allow users to run Linux on machines with Apple Silicon.
During its WWDC 2020 keynote, Apple showed off a Mac with an ARM
A12Z Bionic
chipset running a Linux distribution in Parallels, suggesting that the company is working to support virtualization software through the transition.
Other Intel-based apps will continue to run on ARM Macs with the help of Apple's
Rosetta 2
technology. The
shift to ARM chips
will also allow future Macs to run
iPad and iOS apps natively
.