Indiana Supreme Court rules that police can't compel people to unlock iPhones
The Indiana Supreme Court issued a strong opinion Tuesday that refusing to unlock a smartphone for authorities is constitutionally protected.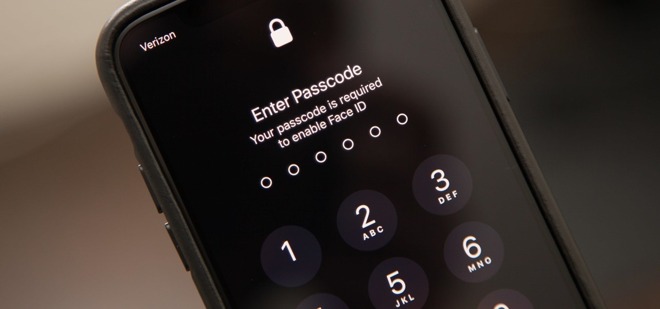 The Indiana Supreme Court ruled that refusing to unlock a device is constitutionally protected.
Amid a broader ongoing conversation about
Apple and encryption
, there have been sporadic cases of people refusing to unlock their iPhones for authorities. Privacy advocates believe that declining to give up a smartphone passcode is protected by the Fifth Amendment.
In this specific case, a Carmel, Indiana woman refused to unlock her
iPhone 7 Plus
for detectives in an investigation. When she did, the trial court held her in contempt. On Tuesday, the Indiana Supreme Court
reversed that ruling
.
"By unlocking her smartphone, Seo would provide law enforcement with information it does not already know, which the state could then use in its prosecution against her," the court said. "The Fifth Amendment's protection from compelled self-incrimination prohibits this result."
Digital rights groups the Electronic Frontier Foundation (EFF) argued in oral arguments in the case,
Katelin Seo v. State of Indiana
, and also
announced the court decision
.
Seo had reported to Indiana law enforcement that she had been the victim of a rape. But when she met with detectives and provided forensic evidence from her iPhone, investigators switched their attention to her.
Detectives believed that Seo was harassing her alleged rapist with spoofed calls and texts. They placed her under arrest and took possession of her iPhone. When they asked her to unlock it, she refused.
While the trial court held Seo in contempt, an appeals court reversed that decision. The Supreme Court's Tuesday ruling could have wider implications for law enforcement.
Although federal authorities largely have the
ability to unlock iPhones
, local police departments may not. In some cases, police have
jailed people
who refused to unlock their devices. Instead of overarching protections against compelled decryption, however, there's only a patchwork of
court
decisions
like the one in Indiana. The state joins Pennsylvania, and the EFF is currently tracking similar cases in Oregon and New Jersey.
In
Seo
, the court noted that smartphones contain "far more private information than a personal diary or an individual tax return ever could."
Taking into account
forensic tools and iPhone cracking devices
, the court said that compelling a user to decrypt their iPhones would "tip the scales too far in the State's favor, resulting in a seismic erosion of the Fifth Amendment's privilege against self-incrimination."