Wedbush raises AAPL price target to $425, predicts Apple to hit $2 trillion market cap
Investment bank Wedbush has raised its AAPL price target to $425 and claims that Apple could hit a $2 trillion price valuation in 2021.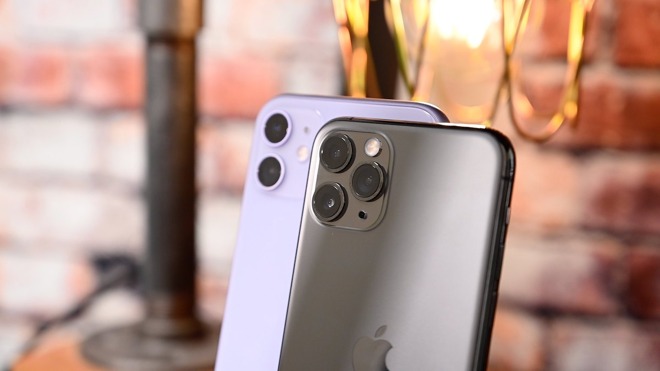 Wedbush expects that Apple could hit a $2 trillion market capitalization by 2021.
In an investors' note seen by
AppleInsider
, lead analyst Daniel Ives writes that Apple has "lots of gas left in the tank." This fuel is primarily the 5G-equipped "
iPhone 12
" launch just over the horizon, says Ives.
Ives adds that tailwinds from the 5G rollout and Apple's strong services momentum could be key ingredients to the Cupertino tech giant's further growth. The U.S. variants of 2020's iPhones are
expected to support mmWave 5G
, since Apple has "ironed out" some wrinkles in the tech.
The analyst says that the "iPhone 12" lineup is likely to debut in the mid-to-late September timeframe, but he isn't clear on when he thinks the phones will actually ship. Furthermore, Ives believes that some models could launch in the sub-$1,000 price range despite additional 5G components.
Apple could also create more cross-sell opportunity for
AirPods
, since recent Wedbush supply chain checks corroborate rumors that the "iPhone 12" won't come with wired EarPods in the box. Apple is currently on a trajectory to ship 85 million AirPod units in 2019, he said.
On Services, Wedbush has assigned a $600 to $650 billion valuation range given its increasing importance as a revenue stream and its appreciation by investors during
coronavirus
.
Ives maintains that the fall iPhone lineup will drive a "5G super cycle" for Apple, based on estimates that 350 million of Apple's 950 million-strong iPhone user base is in an upgrade window. Pent up demand in China will also be a key factor, since Wedbush forecasts that 20% of all upgrades will come out of the country in the next few years.
Wedbush Asia and supply chain checks have led to a 160 million to 180 million iPhone unit estimate in 2020 with "strong underlying momentum" heading into 2021.
The analyst's 12-month $425 price target is based on a sum-of-the-parts valuation estimate for 2021. Wedbush arrived at that number from a 9.8x multiple to Services at $600 billion and a 5.5x multiple for Hardware at $1.3 trillion.
This is the second time in June that Ives has bumped up his AAPL price target. Earlier in June, he raised it to $375, from $350, on rock-solid services performance and the aforementioned super cycle.
Shares of AAPL are currently trading at $359.41, down 0.18% since markets opened Thursday. Apple's stock price is up 2.4% since June 22, when it announced a slate of new software updates, like
iOS 14
, and a broad transition to
Apple Silicon
in Macs at WWDC 2020.