Every new HomeKit feature in iOS 14, tvOS 14, & macOS Big Sur
Posted:
in iOS
edited August 2020
With iOS 14, Apple is boosting its
HomeKit
smart home platform with new features and quality of life improvements that users have been clamoring for such as motion zones, facial recognition, and more. We walk you through all the changes coming this fall.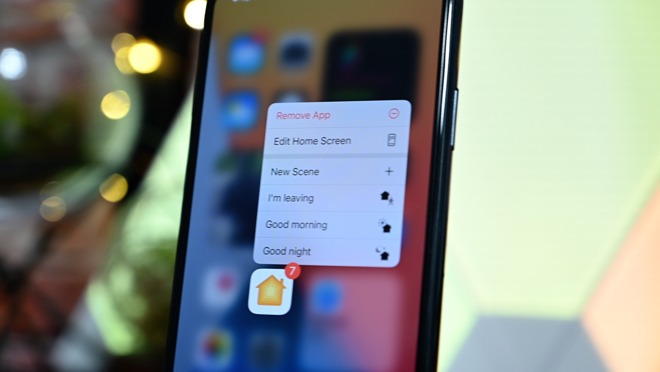 HomeKit gets better with iOS 14
Apple's
iOS 14
update -- along with
tvOS 14
and
macOS Big Sur
-- are packed with changes, HomeKit enhancements among them. Apple demoed a few of the features in various WWDC sessions, but we were able to pull out a few more changes you'll see once these updates are released.
HomeKit across Apple's platforms
HomeKit may have some new tricks, but the platform it runs on must be solid to sell the experience. For that reason, Apple tidied up and improved everything from the setup process to using the Home app and controlling different devices.
The Mac in particular got some love this year. Now,
Mac Catalyst
supports HomeKit apps. This means developers will be able to create their own third-party HomeKit apps for the Mac, which was never possible before.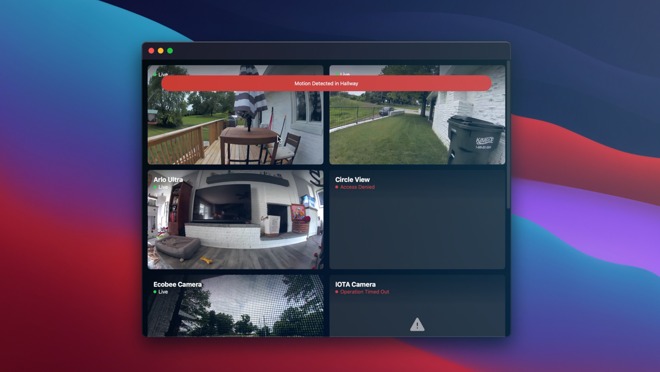 Very early look of HomeCam running on macOS Big Sur
We even got an early look at Aaron Pearce's HomeCam app that is slated to hit the Mac later this year. While it is still a very early build, it was encouraging to see how quickly Aaron got it running with Catalyst. It's also enlightening to see what the future holds not just for HomeCam, but other great third-party HomeKit apps.
Home app on macOS Big Sur
The Mac HomeKit app was refreshed with a new full-height vertical sidebar that greatly improves the usability. Additionally, it has received many of the shared features that we see on iPhone and iPad.
Speaking of which, Apple's Home app now features a row of status icons across the top of the Home as a whole, as well as individual rooms. These small pieces of glanceable information give you everything you need to know about a room. "Is there motion detected in the backyard," "what's the temperature in the living room," "what's my home's air quality," "is my window open," are all common questions you may see answered in these little status icons.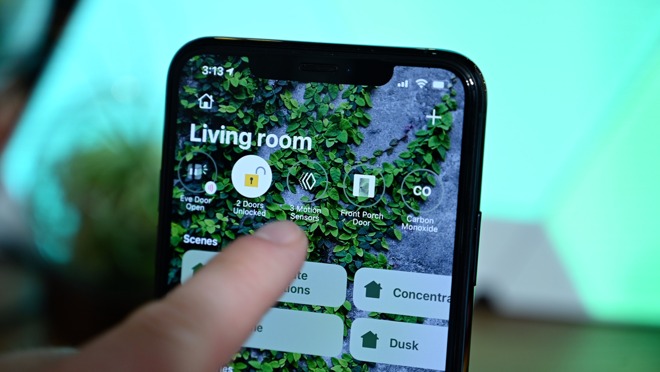 Status icons in Home app on iOS 14
You can't choose status icons as they are automatically selected for you based on the room and what's inside it.
Similar rationale goes for the new HomeKit icons in Control Center. You've been able to add your favorites to Control Center but now it will show your favorites, and then various scenes and accessories you use most often. Control Center will automatically choose these icons, which in my case was our large living room window, my front door, and various lights.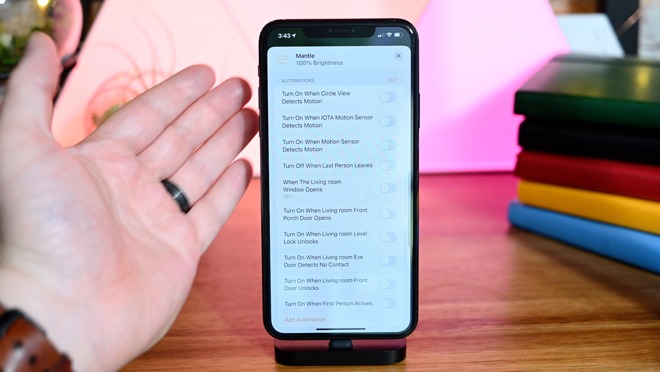 Recommended automations in the Home app with iOS 14
The Home app now has the ability to recommend automations based on the accessory. There are some creative ones that make it far easier for beginners to start automating their home instead of manually controlling it.
For a lock, it will suggest locking the door when the last person leaves and unlocking it when the first person arrives home. For lights, it may "say turn them on" when the shades in the same room are opened at least 50 percent or when the door lock is unlocked. There are countless options for automations and by adding these toggles during setup and in the Home app it's even easier to get started.
AirPlay
2 is also technically part of HomeKit, which is why we wanted to mention that users are now able to AirPlay videos from the Photos app to the Apple TV 4K at full 4K resolution for the first time.
HomeKit lights
Lights in HomeKit, are gaining a feature that may sound familiar to steadfast Apple users. Night Shift is a useful feature for iPhone, iPad, and even Mac that adjusts the level of blue light in the display throughout the day.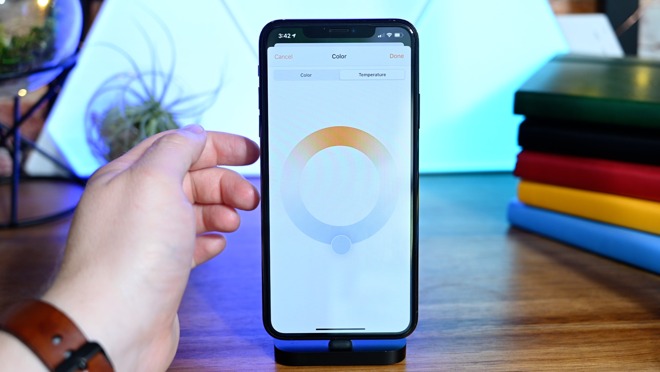 Many lights can adjust the amount of blue light
The idea is that in the morning it is a warmer screen that is easier on your just-awake eyes before leveling out mid-day and then warming up in the evening before bed. Now that principle applies to the lights in your home.
Any HomeKit lights that support the white color spectrum will be able to automatically shift their color throughout the day. Again, starting warm in the morning, going more blue and white mid-day to help you be productive, then removing the blue light and leaning toward warmer shades in the evening to help you get ready for bed.
Third-party lights such as Hue and LIFX already do this so we are very excited to see HomeKit support the feature natively.
HomeKit Secure Video cameras
HomeKit Secure Video cameras are starting to really take off following the launch of the Eve Cam and Circle View as well as the updates to Netatmo and Eufy. More are already promised but Apple is taking this chance to make them even more capable.
With iOS 14, HomeKit Secure Video cameras are gaining full support for activity zones as well as facial recognition.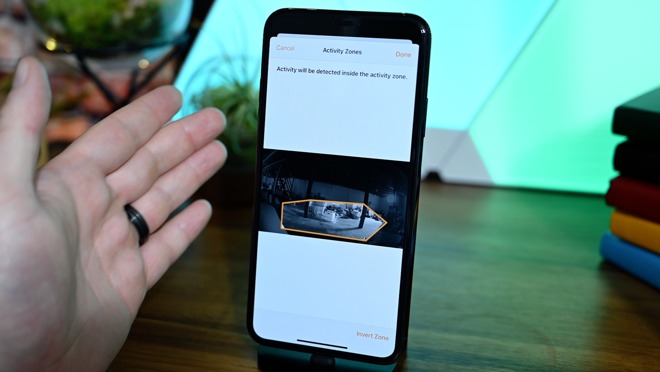 Creating an activity zone in iOS 14
Activity zones can be configured within the Home app and allow you to section off portions of the captured image to monitor for motion and parts to ignore. A good example of this is a HomeKit Secure Video doorbell cam. You can actively monitor your porch and sidewalk for motion while ignoring the street. It is easy to do and each camera can have multiple zones.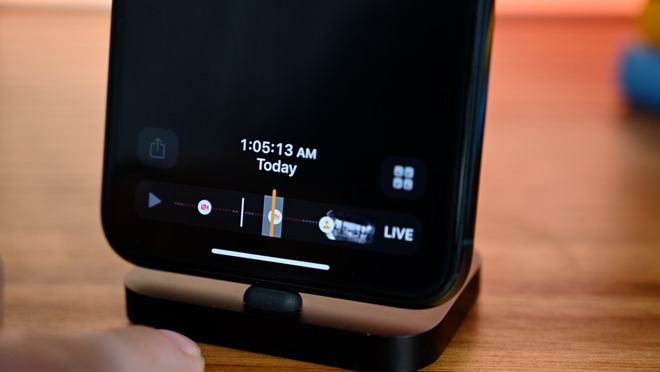 Offline time denoted in a HomeKit Secure Video camera's timeline
Cameras also send notifications when they go offline and come back online, and this is shown visually with a notification and on the history timeline in the Home app.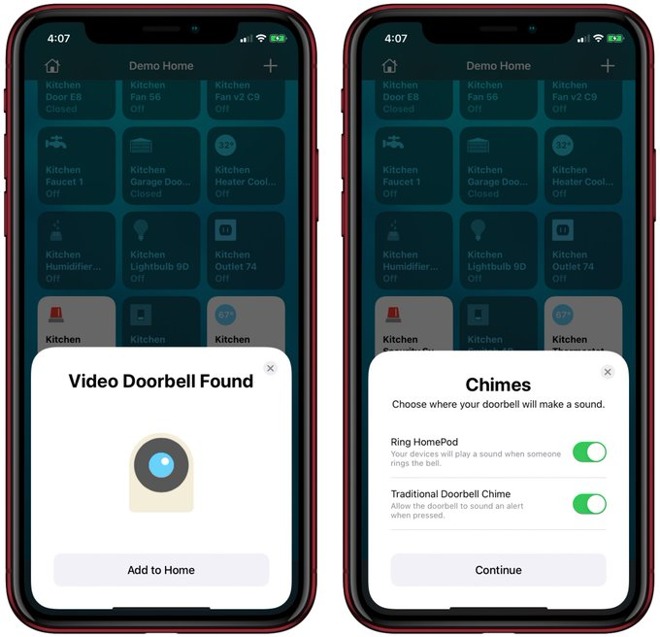 Adding a HomeKit video doorbell. Images credit: Rayan Khan
Developer
Rayan Khan
clued us in on a new onboarding process for HomeKit-enabled doorbells that will ask you where you'd like it to chime -- your traditional chime, HomePod, or both.
Facial recognition is also enabled in the Home app for HSV cameras. The cameras utilize the facial data from your Photos library to know who people are who visit your home. That way it can send you alerts based on who is at your door.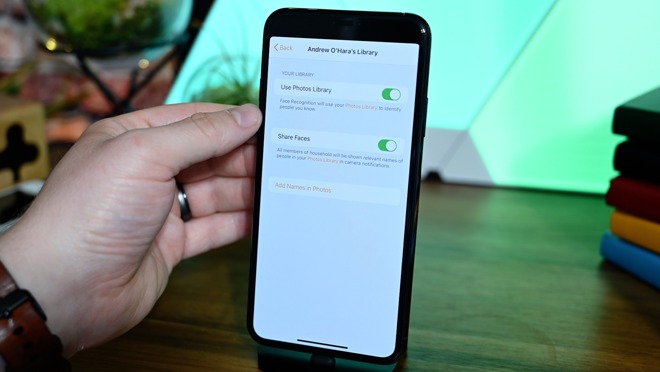 Enabling facial recognition with HomeKit Secure Video cameras
Of course, Apple is very upfront about privacy here, ensuring to get all permissions before any photos are analyzed. This is also all done locally so none of your footage is shared outside your home.
Whenever your camera does capture someone at your home, you can now get notified via HomePod or Apple TV. When your doorbell rings, the HomePod will announce exactly who is at your door and it will also show as a notification on Apple TV.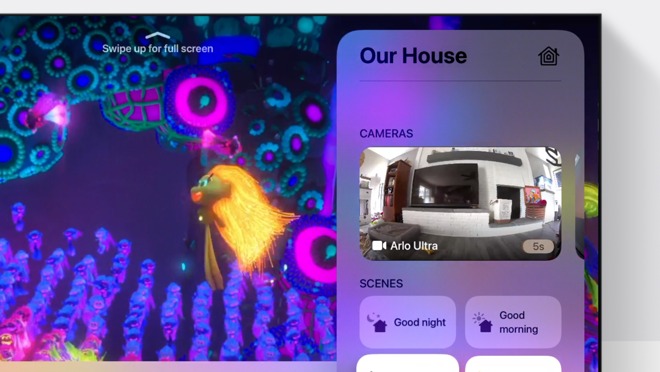 Acessing cameras and scenes on tvOS 14 Apple TV
Looking more at Apple TV, it can now open camera streams when asked via Siri and your Home view is accessible from Control Center which is opened by holding the TV button. It shows your camera feeds on top, followed by all of your favorite scenes. Feeds can be viewed small or brought full-screen.
Your home, more control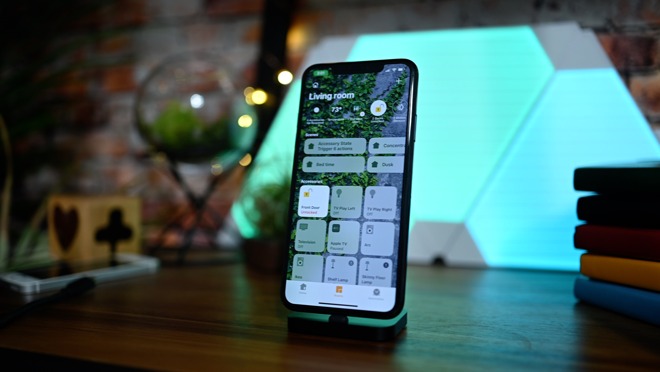 iOS 14 Home app
Regardless of which devices you use, Apple has made some big improvements this year. We'd have loved to see some new accessory types, easy toggle options, and other improvements but we still got some major new features and a lot of "nice to have" changes that will make HomeKit even better.
If you haven't already, be sure to check out our new weekly HomeKit-specific podcast,
HomeKit Insider
, where we talk all things HomeKit.
Existing features