Study: Apple TV+ took home 27% of new OTT subscriptions during COVID-19
Amid a boom in U.S. households trialing streaming subscriptions, Apple's own Apple TV+ streaming service made up 27% of new customers, a study claims.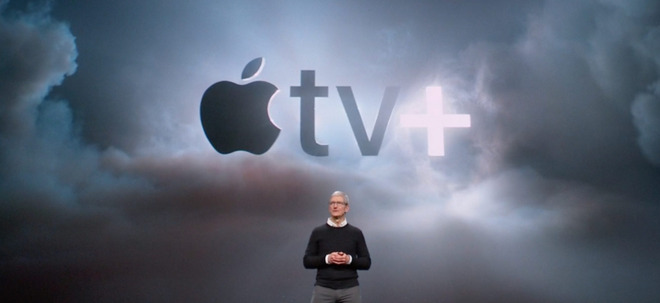 Credit: Apple
More than two in five broadband households in the U.S. have signed up for a trial to an OTT (over-the-top) service, such as
Apple TV+
, during the
coronavirus
crisis. At least 8% of those households trialed four or more services, a new Park Associates study found.
As a result, many streaming services are offering extended free trials to build up engagement, research director Steve Nason
said
.
"We are seeing a record number of consumers experiment with new OTT services as a result of the COVID-19 crisis and the shifts in strategy in the industry," Nason said.
Among new subscribers during COVID-19 lockdowns, 49% of them subscribed to Disney+ and 27% signed up for Apple TV+.
A key question for those services is whether or not they'll be able to keep those subscribers. Park Associates also found that the churn rate -- or number of customers cancelling subscriptions -- increased from 35% in Q1 2019 to 41% in Q1 2020.
Roughly seven in ten customers that Park Associates surveyed have subscribed to a digital streaming service that they trialed, Nason added.
Apple's services business is likely to be a key driver of the company's growth over the next few years and the company is reportedly
taking steps to hook subscribers
on its other platforms, such as
Apple Arcade
.