Apple upping MacBook Pro orders as working from home demand continues
Component suppliers are reporting that Apple is increasing its orders for
MacBook Pro
parts in a supply chain pressured by demand from more people working at home.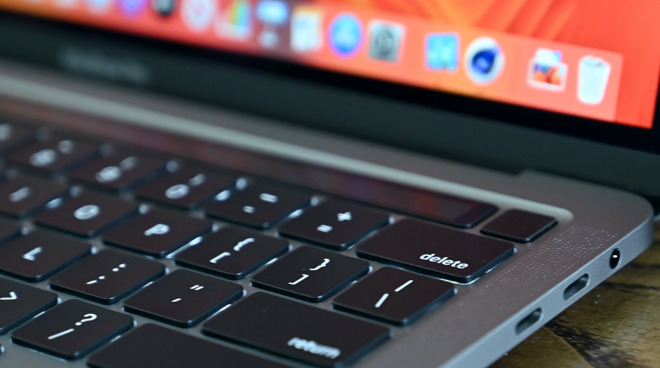 Apple's current 13-inch MacBook Pro
While the
coronavirus
appears to have
badly affected
iPhone sales, yet
greatly bolstered
iPad ones, a new claim says that the MacBook Pro is also profiting. Supply chain sources are saying that what was expected to be a short term rise in demand as people began working from home, has instead continued.
According to
Digitimes
, Apple is
planning to increase
its new MacBook Pro orders toward the end of the third quarter of 2020. Unnamed sources in what the publication describes as the "upstream supply chain," say that overall there will be 20% more MacBook Pro shipments in Q3 compared to Q2.
The upstream supply chain is a generic term cover all suppliers who produce components that go into a product that is then delivered to a company like Apple. An increase in orders for one supplier is not enough to extrapolate Apple's plans, as it may equally be reducing orders from another.
However, coming from sources across the chain gives this more credence.
Digitimes
has a strong track record in supply chain information, although a much weaker one in determining what that data implies for future products.
MacBook Pro models being sold in late Q3 2020 will continue to be the current Intel-based ones. According to regularly accurate analyst
Ming-Chi Kuo
, a new
13-inch MacBook Pro
based on
Apple Silicon
will
ship in the fourth quarter
of the year.