Apple suppliers expecting big Apple Silicon revenue boost in 2020 and 2021
Apple's main chip foundry TSMC has hiked its financial outlook for 2021 on the strength of new Macs, with the first
Apple Silicon
expected to ship in the MacBook Air in late 2020.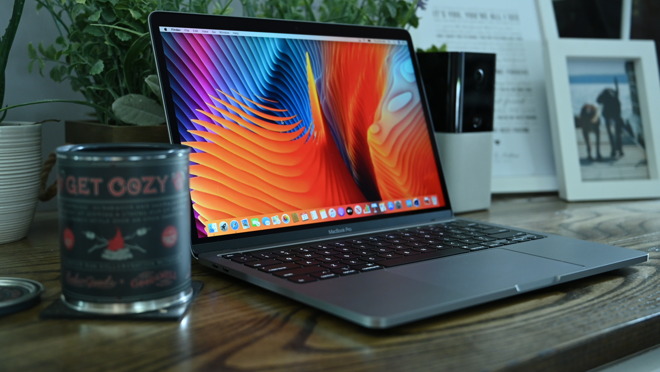 The 2020 13-inch MacBook Pro
TSMC is expecting the climb to start in the third quarter of 2020. This is likely from the "A14" chip expected in the "iPhone 12." However, a new report claims that the company will ramp up production and revenue because of
MacBook Air
and
13-inch MacBook Pro
in the second half of 2021.
DigiTimes
reported on the TSMC revenue declaration. The publication says that TSMC expects to post revenues of between $11.2 billion and $11.5 billion in the third quarter of 2020, which is a 9.3% year-over-year increase.
Furthermore, the publication claims in that report
published on Thursday
morning that TSMC is expected to see orders for Apple's Mac lineup "ramp up and contribute substantially" starting in the second half of 2021.
A
second report
by
DigiTimes
reiterates that the MacBook Air and 13-inch MacBook Pro are expected to be the first Apple Silicon Macs. Analyst Ming-Chi Kuo also
believes that
Apple will release a 13-inch MacBook Air running Apple Silicon in late 2020. Recent reports also suggest that during the first quarter of 2021, Apple will "
open contract bids
" from suppliers for the manufacture of a new
14-inch MacBook Pro
and
16-inch MacBook Pro
.
It isn't precisely clear how Kuo's predictions line up with the TSMC revenue increase prediction. It is possible that the third quarter 2020 revenue increase is tied to the late-2020 Apple Silicon hardware, with further production escalation as more of the Mac line moves over to Apple Silicon.
DigiTimes
is a generally accurate source of information as it pertains to the electronics supply chain in China, Taiwan, and Korea. However, it has a poor track record as it pertains to features in Apple's devices, and launch windows.