Microsoft launching Project xCloud game streaming service in September
Microsoft's xCloud gaming service launches in September, with no word yet on iPhone or iPad availability as the xCloud iOS invite-only beta continues.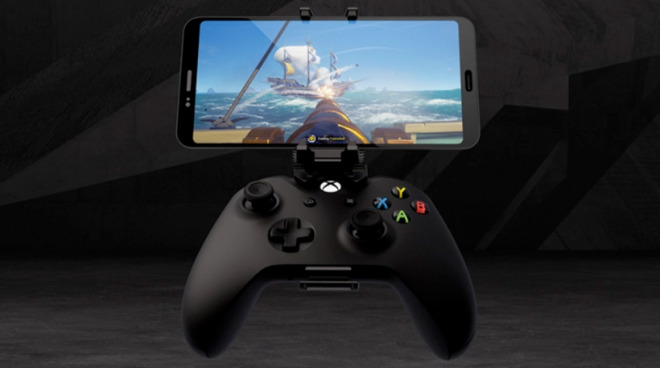 On July 16, Microsoft announced plans to bundle Xbox Game Pass and Project xCloud together at no additional cost for those who purchase the Xbox Game Pass Ultimate subscription. The bundle is expected to launch this September, but makes no mention of
whether or not it will be available
to users on iOS or iPadOS.
Xbox Game Pass Ultimate currently costs $14.99 per month and gives subscribers the ability to immediately access over 100 games for both consoles and the PC. Subscribers also get unique perks, such as exclusive discounts and deals. By adding in xCloud, users would be able to play many of the games on their smartphone or tablet.
"[W]e're not just building the most powerful and compatible console, we're building the fastest, most powerful, and most compatible gaming cloud as well," Phil Spencer, head of Xbox said in a press release. "When it launches later this year, Project xCloud will empower Xbox Game Pass members to play with their friends anywhere, no download required."
"Project xCloud will also help us reach the 2 billion gamers in the world - making Xbox more accessible to more players. With game streaming, we're unlocking the ability to play console games on all types of devices so everyone has the chance to play."
Project xCloud is Microsoft's Xbox cloud gaming service, enabling users to play Xbox games on their smartphones. The games are streamed from Microsoft's Azure cloud computing centers.
The service has been available for public testing on Android since late 2019, where it hosts 50 games for testers to try out.
Microsoft began
beta testing xCloud
for iOS in February 2020. Participants were required to sign up for a closed beta that was available through TestFlight. Users were able to play "Halo - The Master Chief Collection" on their iPhone and iPad as part of the test.
The testing was somewhat limited in scope, as only 10,000 testers were invited into the first round of testing. Invitations were sent out on a first-come, first-served basis.
There have been concerns that Project xCloud may never see an iOS release, as the App Store guidelines state that an app can't rely on streaming from the cloud. This means cloud-based gaming services from
Google Stadia,
Nvidia GeForce
cannot be hosted on the iOS App Store, and Microsoft will face some limitations.