iPhone SE drove iPhone sales & upgrades during June quarter
Apple's
iPhone SE
refresh is a very popular device, CIRP data suggests, with the value-priced smartphone taking up almost a fifth of all iPhone purchases in the United States in its first quarter of availability.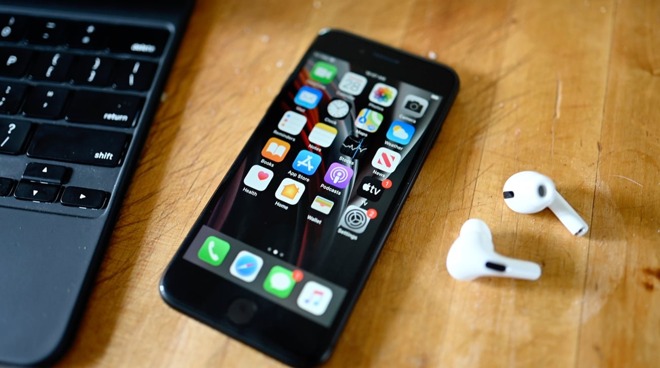 Analysis of iPhone sales by Consumer Intelligence Research Partners over the April to June quarter indicates the
iPhone 11
,
iPhone 11 Pro
, and
iPhone 11 Pro Max
continue to account for the majority of Apple's sales, account for 65% of purchases. While this does show consumers are still keen to acquire the higher-specification and premium-level models, the relatively recent iPhone SE still put a dent into proceedings.
According to
CIRP
, the iPhone SE managed to acquire 19% of sales in the measured period. Despite the promising start, it appears that the model hasn't affected sales of the current flagship generation too greatly, but has instead absorbed sales of older models.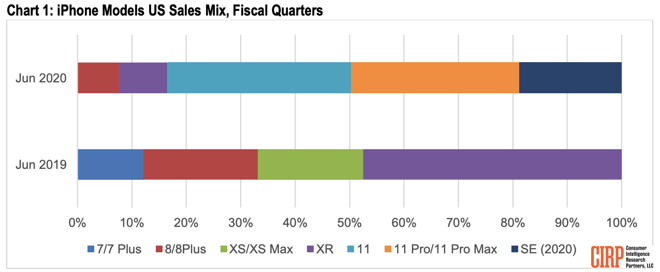 Sales breakdown of iPhone models [via CIRP]
By comparison, sales of the iPhone XR, iPhone XS, and iPhone XS Max in the quarter for 2019 was in the same ballpark at around 65%. At the time, the sales of the
iPhone 8
, iPhone 7, and Plus models for each took up the remaining sales share.
For the 2020 period, it appears that sales of the iPhone 8 and 8 Plus, as well as the iPhone XR, are being squeezed out by the cheaper iPhone SE.
"At the end of this past quarter, Apple has a simpler lineup than in the past, with just the XR, 11, 11 Pro, 11 Pro Max, and new SE," suggests CIRP partner and co-founder Josh Lowitz. "At $399 for the base model, SE comes in priced well below the year-old XR, and very successfully replaces the almost three-year-old iPhone 8 models at the entry price point."
The introduction of the iPhone SE was also determined by CIRP to be a catalyst for users of older iPhone models to upgrade. According to CIRP data, owners of a phone over three years old have a 73% likelihood of upgrading to an iPhone SE.
Mike Levin, CIRP partner and co-founder, reasons the iPhone SE helped users of the iPhone 5, 6, or 7-generation models who didn't want to acquire newer versions, even at cheaper prices. "These are users who evidently resisted upgrading to newer phones at more attractive price points, such as iPhone 11, last year's iPhone XR, and even the iPhone 8 and 8 Plus, which launched in 2017, as its prices declined over the years."