Apple partners with Sentrock Studios for virtual "Today at Apple" sessions for Chicago you...
From July 27 to July 31, Chicago's high school students can partake in a week of free virtual "Today at Apple" sessions with some of Chicago's most influential street artists and illustrators.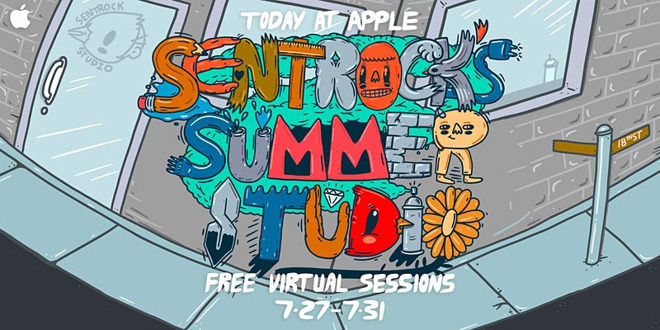 While Apple's in-store "
Today at Apple
" sessions have been suspended during the
coronavirus pandemic
, they haven't ceased entirely. Students age 14 to 18 are now being invited to participate in a week-long summer art camp put on by Sentrock Studios
Sentrock Studios is headed by Sentrock, a street artist known for his bold illustrative style. During the sessions, Sentrock and members of his studio will help Chicago's high school students improve their illustration techniques and find their own visual voice.
View this post on Instagram
Excited to announce my studio will be hosting free virtual art sessions! Commissioned by @apple . Sentrock's Summer Studio will be open to all Chicagoland high school students to illustrate, create & find their visual voice. July 27-31 ( spread the word to anyone you know/ RSVP w/ link in bio) #todayatapple #spreadtheword
A post shared by @ sentrock on Jul 20, 2020 at 7:51am PDT
Artists included in the program are:
Sentrock: Born in Arizona, Sentrock now resided on Chicago's westside. His iconic street art can be found all over the city.


Hailey M Losselyong: Hailey is a muralist, digital artist, and designer who focuses on capturing the strength and detail of the feminine form.


Norma Ojeda: A Chicago born-and-based artist who incorporates her Mexican culture and lived experience to make empowered and symbolic art.


Nikko Washington: Based in Hyde Park, Nikko makes energetic pieces that take on issues of displacement and gentrification.


Lizz Ortiz:: Lizz is an interdisciplinary artist from Chicago's Southwest Side, and their art tackles complex topics like trauma, existentialism, love, and healing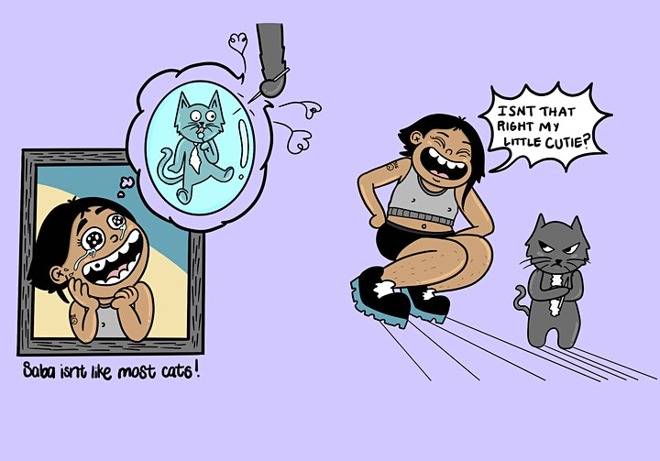 Image Credit: Lizz Ortiz
The program will last from August 27 to August 30. Daily sessions will start at 1:00 pm and wrap up by 4:00 pm. At the end of the week, 20 students will be selected to continue on to a two-week program hosted by Sentrock Studios.
Sentrock's Summer Studio is put on by Sentrock Studio in collaboration with Young Chicago Authors, Secret walls, and Today at Apple.
To join, students will need a computer, laptop, or mobile device, a stable internet connection, and the Cisco Webex Meetings app. Parents must register their students at the
Sentrock Summer Studio Eventbrite page.