New 2021 AirPods and AirPods Pro to be made in Vietnam
A redesigned version of the
AirPods
is now expected to be assembled in Vietnam and released in the first half of 2021, with New AirPods Pro to follow in the second half.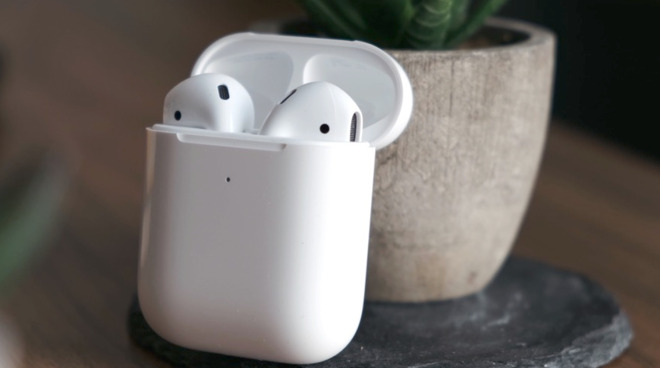 Apple's current AirPods
Following a
previous trial run
of manufacturing current AirPods with Vietnam's GoerTek company, the local supply chain reportedly says that more companies are expecting orders from Apple. The companies are believed to be assembly ones who may be contracted to GoerTek.
According to
Digitimes
, the
new orders
are to include ones for the as-year unreleased next generations of both the AirPods and the
AirPods Pro
. Unnamed sources within the Vietnamese supply chain are saying that a new, third-generation AirPods model will be released the first half of 2021.
The same sources are saying that a next generation AirPods Pro will follow in the second half of the year.
Apple's use of Vietnam companies comes as all technology companies are working to reduce their reliance on Chinese firms. It may also help with
avoiding or reducing US tariffs
on Chinese imports.
Before the trial run with GoerTek began in July 2019, Vietnam factories already had experience assembling Apple's older EarPods. However, the trial was the first time that a company outside China had assembled the AirPods.
Digitimes
has a poor reputation for predicting Apple products, but a far greater one for sources within the supply chain. This current report matches earlier ones about a third-generation AirPods coming in 2021, but new AirPods Pro have
previously been predicted
for 2022.