Apple highlights career of long-term Apple Distinguished Educator Dr. Carl Owens
To celebrate the 25th anniversary of the Apple Distinguished Educator program, Apple is highlighting the work of Dr. Carl Owens, a long-time participant in the program.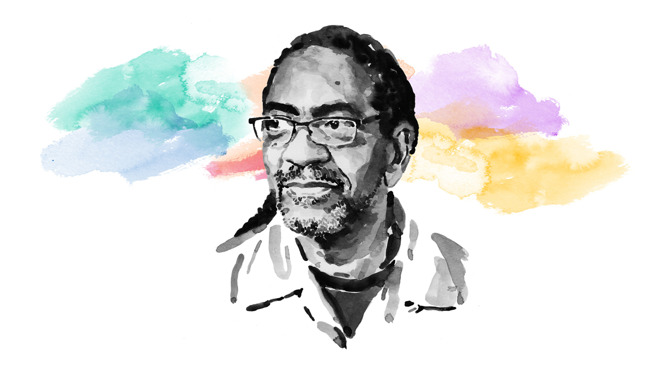 Apple Distinguished Educator, Dr. Carl Owens
Owens, at 65, is retiring at the end of the 2020 - 2021 school year. Over his long career as the College of Education professor at Tennessee Tech University, Apple says that he has "taught thousands of undergraduate, master's, and PhD students, many of whom were aspiring teachers who went on to teach tens of thousands of their own students."
"The greatest joy in life is to not form students in your likeness, but to empower them to become greater than what they perceive they can be," says Owens. "I've planted enough trees on this earth, and by that I mean the thousands of students that I've had the opportunity to work with. You enable them so that they can carry that vision of technology forward and advance it. They are the future."
Owens notes
that he has been using Apple products since the first Macintosh was released. Currently, he uses the full suite of Apple devices and software in his classes, provisions each of his students with an iPad, and runs Tennessee Tech's Jeffers Learning Resource Center.
"Apple cut its teeth in education," says Owens. "In the beginning, before the iPhone or iPad, Apple was the company that had a computer that enabled educators to become greater than what they ever knew they could be."
When COVID-19 forced campuses and schools around the world into remote learning, Tennessee Tech was ready. Owens had been remotely communicating across the campus, hosting guest lecturers, and collaborating internationally for years.
"Dr. Owens has absolutely laid the foundation for us to be as flexible as we have been with COVID-19," says Dr. Jason Beach, a professor at Tennessee Tech and former student of Owens. "The pandemic happened so fast and so many things shut down quickly that it became really hard to find the necessary equipment, but we had a lot of that stuff already in place because of him."
As Owens prepares for his last year in the role, he looks back fondly at his experiences at the university, and as an Apple Distinguished Educator.
"I celebrate the life that I've had," says Owens. "I celebrate being a teacher. I celebrate the teachers that have taught me how to be this way. And I celebrate every student that I have had the opportunity to stand in front of. If I think about what I imagined 40 years ago and I see where we are now in terms of technology -- well, I hope that 40 years from now, for all of the students I have worked with, everything they imagine now and their dreams for the future will come true in a way that mine have."
Apple created the Apple Distinguished Educator program in 1995 to recognize K-12 and higher-education staffers who are using Apple technology to "transform teaching and learning." At present, there are 2,947 Apple Distinguished Educators worldwide, in 45 countries.