'The Morning Show' second season being rewritten to incorporate COVID-19
Production staff for "The Morning Show" are reportedly rewriting the second season to reflect the current global situation during the ongoing
COVID-19
health crisis.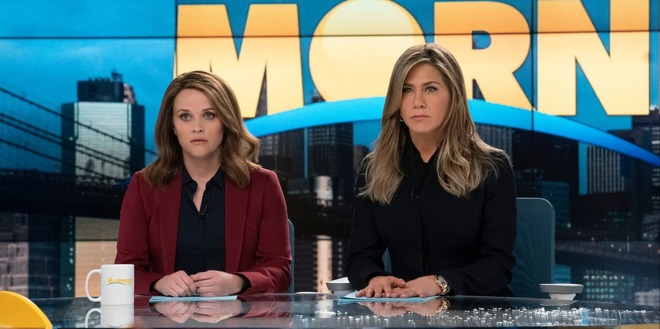 Credit: Apple TV+
The Cupertino tech giant had already shot two episodes of the Emmy-nominated
Apple TV+
original before
halting
production on the show in March, but actor Mark Duplass said that the show is currently is rewrites.
"I know that they're also rewriting, which is crazy because that's what happened in the first season," Duplass
told
Deadline
.
Duplass, who plays producer Chip Black on "The Morning Show," is referring to the fact that Apple
rewrote
the first season of its original to reflect the
#MeToo
movement.
"They had a whole set of scripts and they rewrote everything to include the
#MeToo
movement, and now we've got other, larger, global phenomenon to deal with. I don't know what they're doing but I know they're rewriting," he added.
On Tuesday, several stars of "The Morning Show," including Jennifer Aniston and Steve Carell, were
nominated
for Emmy awards alongside Duplass, Martin Short, Billy Crudup and Mimi Leder.
Previously, the Apple TV+ original earned both
Golden Globe
and
Screen Actors Guild
nominations.
Duplass isn't sure when "The Morning Show" will resume production, but he said he's "really happy that we get to tell a story like this on a big platform like Apple TV+ with some amazing women in leadership roles who get to do it through their lens. It's overdue."