Apple buys startup that turns smartphones into mobile payments terminals
Apple recently purchased Mobeewave, a payments technology startup that developed a method by which smartphones like iPhone can be used as mobile payments terminals.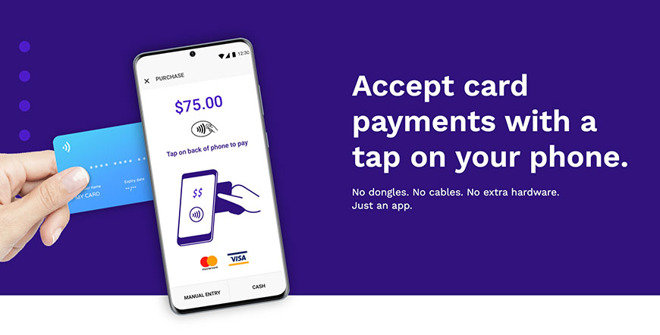 Citing sources familiar with the matter,
Bloomberg
reports Apple
paid approximately
$100 million for Montreal-based
Mobeewave
and its "dozens" of employees. The team has been retained and continues to work out of its headquarters.
Apple confirmed the purchase with a boilerplate statement, saying, "Apple buys smaller technology companies from time to time and we generally do not discuss our purpose or plans."
Mobeewave's technology employs NFC communications to enable users to conduct payments by tapping a compatible credit card on a smartphone. Consumers can also trigger transactions by bringing two smartphones within close proximity of each other, the report said.
Details of the payments tech were left unreported, but Mobeewave's solution appears to focus on the secure transfer of credentials over existing hardware protocols. A number of point of sale terminals support tap-to-pay credit card transactions, though the tech has yet to make the leap to iPhone. Apple first integrated NFC capabilities into its flagship smartphone with iPhone 6 and 6s in 2014.
If adopted, the payments tech would allow Apple to compete with the likes of Square. Unlike existing solutions that require extra hardware like first-party dongles or NFC reader attachments, however, Mobeewave's integrated system is much more appealing and could be a game changer for small businesses.