Review: Belkin's new Wemo HomeKit plug is tiny in size and price
After debuting at CES, Belkin just started shipping its latest generation of it's small -- and inexpensive -- smart plug that supports Apple's
HomeKit
.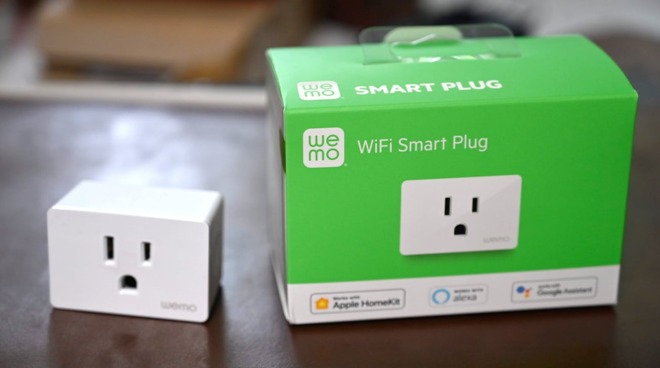 The new Belkin Wemo Smart Plug and its box
Wemo devices have been helping automate user's homes for many, many years. They previously were clunky, funky shaped adapters that were plugged into your outlets, with motion-sensing models that were connected by wires.
This was all before smart homes really started taking off. Clearly, some time has passed since then.
Belkin has minimized the size of the plug, making it not only the
smallest Wemo plug ever
, but the smallest HomeKit plug we've tested.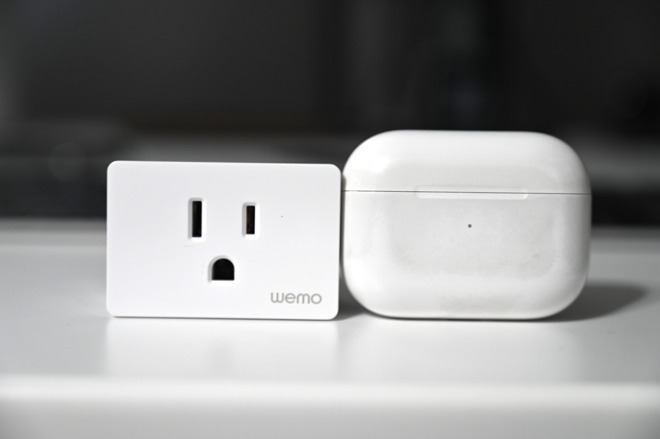 Wemo is smaller than AirPods Pro
To put the size in terms Apple users may understand, the Wemo Smart Plug is roughly the same size as two sets of
AirPods Pro
stacked atop one another, just not quite as tall as the AirPods Pro. Hold those up to your home's outlet and you'll have a good approximation to the of the Wemo Smart Plug.
Thanks to its tiny size, there is no issue stacking two of these in a standard receptacle. That has historically been an issue with smart plugs, as they tend to be too large to fit together in adjacent outlets.
With the last-generation Wemo Smart Plug, Belkin got around that common issue by making the plug very skinny, but wide. This was an improvement, but that width could still be an issue in tight places, something the new model fixes.
Previously, the
VOCOlinc SmartBar
and the
Eve Energy
were the smallest outlets we had tested with HomeKit, but Wemo now takes the cake.
Performance as much as size
Performance is important when it comes to a smart plug, not just the size. After spending years honing the software on Wemo, Belkin has made a resillient smart plug that had no issues with connectivity or reliability during our testing.
It connects over Wi-Fi as well which makes it well-suited for any placement in your house.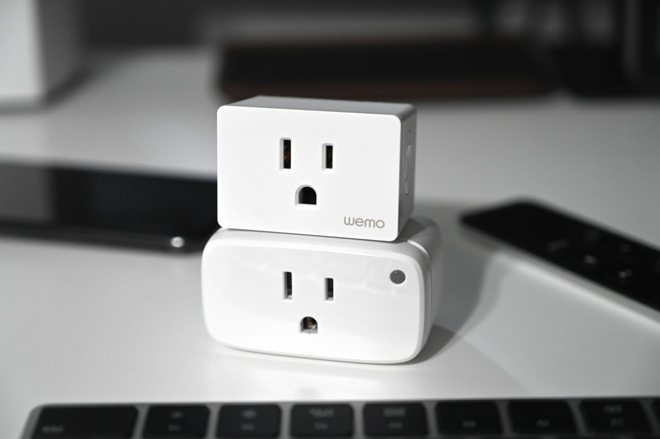 Wemo Smart Plug and the Eve Energy second-gen
The plug has a physical button on the right side which is very large so it is easy to find and depress when you need to manually toggle the power.
We don't particularly want to rehash all the benefits of a smart plug in your home, but whether you choose the Eve Energy, the VOCOlinc Smart Bar, the Wemo Smart Plug, or the pile of other available HomeKit options, they all operate the same way. They allow you to toggle, schedule, and automate whatever is plugged in.
Turn the lights on or off when you come and go from the house, or when someone walks into a room. Turn on a fan when the temperature gets too high, or turn off a fan when a window is opened. Turn on a humidifier when the humidity drops too low or turn on a dehumidifier when it gets too high.
All of these and more are possible with a HomeKit smart plug.
Should you buy the Wemo Smart Plug?
Belkin has impressed us here with the tiny size and power of the new Wemo Smart Plug. Our only criticism is, compared to the Eve Energy, Wemo Smart Plug doesn't track your energy consumption. But as a trade-off, it comes in at a much lower price.
A single Belkin Wemo Smart Plug is only $24.99, but a three-pack is also available that essentially gives you one for free at $49.99. That set brings the cost down to around $16 apiece. At that price for a Wi-Fi HomeKit smart plug from a large well-known brand, with its tiny size, is an absolute bargain.
It is easy to start automating more with such a low barrier to entry.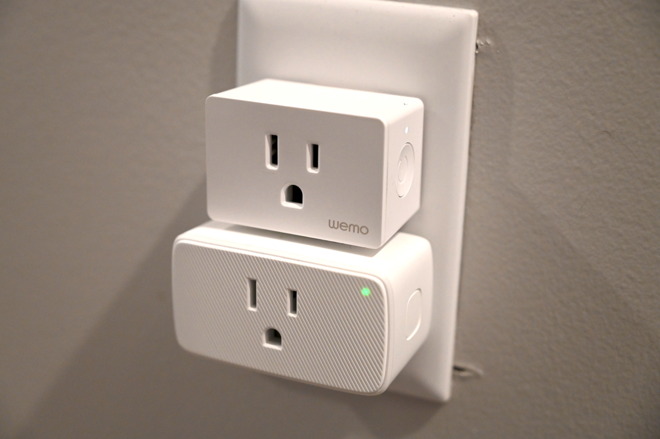 Wemo Smart Plug and VOCOlinc Smart Bar
If you are looking to expand your smart home or just for new HomeKit plugs in particular, then the new Wemo is a great option. For reference, the
previous generation
Wemo Smart Plug sells for $29.99
on sale
and a three-pack of those goes for $59.99. The new model is smaller and cheaper than the prior model.
Those who branch out from HomeKit may also appreciate the support for Amazon Alexa and Google Assistant as well, though that is something for them to explore on their own.
Pros
Compact size


Wi-Fi rather than Bluetooth


Very affordable, especially in a three-pack


Easy to use and setup with HomeKit


Support for Alexa and Assistant as well


Many button is easily accessible
Cons
No energy monitoring


HomeKit pairing code is plastered on side
Rating: 5 out of 5
Where to buy
Pick up a single Wemo Smart Plug for
for $24.99
or grab a three-pack
for $49.99
.