Swiss family arrested for $1M counterfeit iPhone repair fraud
A mother and son in Switzerland are accused of passing off fake iPhones in a $1 million warranty scam that saw them exchanged for real ones by Apple.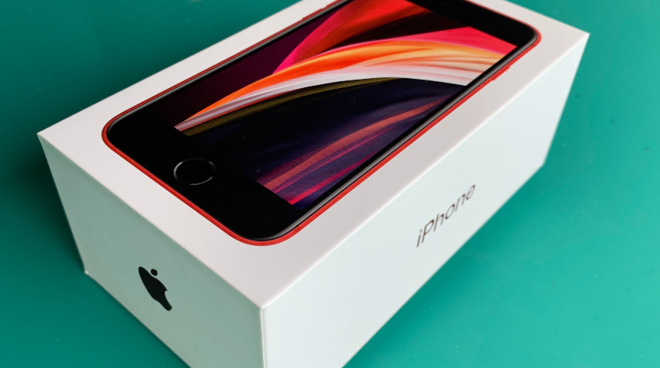 Apple's iPhone SE
In a similar case to
one in Oregon
in 2019, two members of a Swiss family are accused of a scam involving counterfeit iPhones. Both face prison and one could then be expelled from Switzerland.
According to Swiss broadcaster
SRF
's news site, a male 34-year-old Chinese resident in the canton of Aargau in northern Switzerland, was receiving fake iPhones and taking them to Apple Stores. Presenting them as faulty, he allegedly asked for replacements under Apple Care and received them.
He would then send the genuine iPhones on to a friend in Hong Kong, where they would be sold. Reportedly, he did this repeatedly from 2015 to 2019. In 2016, the man's 56-year-old mother helped out, the court indictment says in translation, "because the son didn't have time."
The fake iPhones typically had water damage that meant the batteries appeared swollen, meaning an Apple Store would not be able to open the casing. The phones also had the same Apple IMEI numbers as real ones that had Apple Care, so they qualified for replacement on payment of a small fee.
SRF
says that the man would each time pay Apple a fee of 99 Swiss francs, or approximately $107.32. Reportedly, the man or his mother would then earn a commission of 10 Swiss francs, or $10.84.
Package seized
The operation was discovered by customs officials in the city of Basel, who found two packages containing a total of 50 fake iPhones. Officials estimate that the mother had taken phones to various Apple Stores 100 times, and the son a further 900 times.
This makes their total estimated commission from the four years to $10,840. The Aargau public prosecutor's office is seeking fines for both people, plus 18 months imprisonment for the mother, and four years for the son. In addition, the son may then be expelled from Switzerland for a period of seven years.
While the case is being brought by the local public prosecutor's office in Baden District Court,
SRF
says that Apple acts "acts as a private plaintiff." Apple is said to claim that the scam cost the company $1 million.
Lawyers for the defendants assert that they did not know the iPhones were fake, and that they trusted their Hong Kong friend. They say that they believed these were real iPhones and that they were faulty because, quotes
SRF
in translation, "Chinese people have problems with Apple's service time and again."
The case is scheduled for Monday August 3 and Tuesday August 4.