Apple's iMac Pro now includes 10-core processors as standard
As part of a range of iMac upgrades on Tuesday, Apple has entirely dropped its original 8-core Xeon option for the
iMac Pro
in favor of a 10-core configuration at the same price.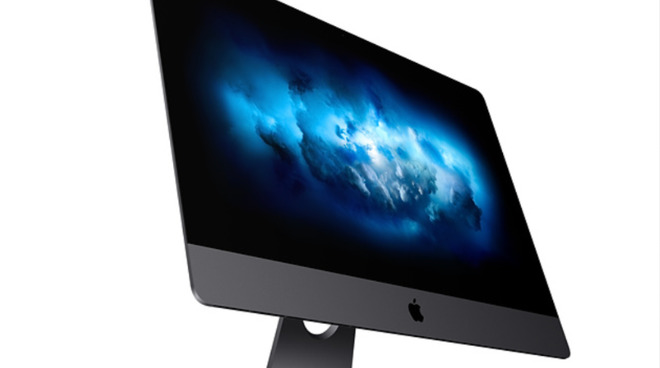 Apple's newly updated iMac Pro
Alongside its release
of an updated
27-inch iMac
, Apple has made a minor but significant chance to the iMac Pro. By changing the entry-level model to a 10-core Xeon processor configuration, it has made that more powerful option less expensive.
The original 8-core Xeon base configuration is no longer available even as a build-to-order option. Instead, while
iMac Pro prices
still start at $4,999, the standard model now comes with a 10-core Xeon processor which previously cost around $800 more (
deals
are already available, however).
Apple has not changed any of the other specifications of the iMac Pro, and the online Apple Store hasn't given it the "New" label that it has previous put
on similarly minor specification
changes for the
Mac mini
.
In full, the iMac Pro's new base processor configuration is a 10-core 3.0GHz Intel Xeon W, with Turbo Boost up to 4.5GHz, and 23.75MB cache. The previous entry version was an 8-Core 3.2GHz Intel Xeon W, with Turbo Boost up to 4.2GHz, and 19MB cache.
The iMac Pro was
launched in 2017
, and has not been significantly updated since.
Recent rumors
have claimed that a version utilizing a mini LED display may be in the works.
While the iMac has not been redesigned either, the new release does feature a significant improvement compared to the iMac Pro. The new 27-inch iMac is available with a choice of standard or nano-texture glass, similar to the technology used on Apple's
Pro Display XDR
.