'Harriet the Spy' animated series greenlit for Apple TV+
Apple announces a series order adapting the iconic children's novel "Harriet the Spy," joining
Apple TV+
's slate of premium children's programming.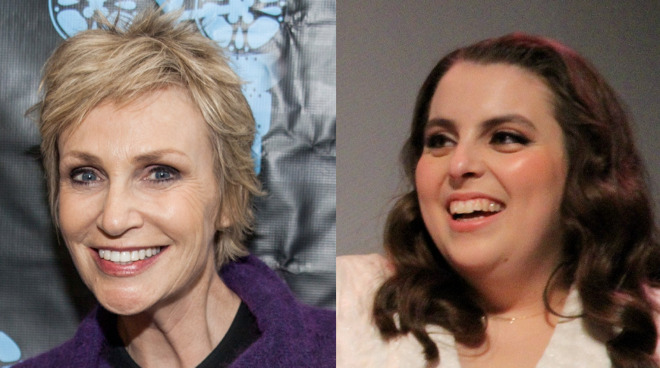 Jane Lynch and Beanie Feldstein
The series is based on the 1964 novel by Louise Fitzhugh and is set in 1960s New York. It follows Harriet, a fiercely independent, adventurous 11-year-old girl. Harriet wants to be a writer who takes up spying to improve her storytelling.
Jonah Hill's sister, Golden Globe, and SAG nominee Elizabeth "Beanie" Feldstein, known for "The Simpsons" and "Orange is the New Black," will play the role of Harriet. Emmy Award winner Jane Lynch ("Glee," "Criminal Minds,") will star as Ole Golly, Harriet's no-nonsense nanny.
"Harriet the Spy" will be written and executive produced by Will McRobb of "Pete and Pete", with Sidney Clifton ("Black Panther," "Me, Elouise") serving as producer.
Lisa Henson and Halle Stanford will executive produce on behalf of The Jim Henson Company, and John W. Hyde and Terissa Kelton will executive produce for Rehab Entertainment. Wendy Moss-Klein and Nancy Steingard of 2 Friends Entertainment will also serve as executive producers. Titmouse Animation Studios will animate the series.
Apple has produced plenty of children's programming for their streaming service, including the Sesame Street offshoot "
Helpsters
" and a reimagining of PBS's popular "
Ghostwriter."