Samsung Pay Card launches in the UK -- without a card
Samsung has launched a new payment service in the United Kingdom on its mobile devices. But while Samsung Pay Card sounds like a rival to
Apple Card
, its execution is considerably different.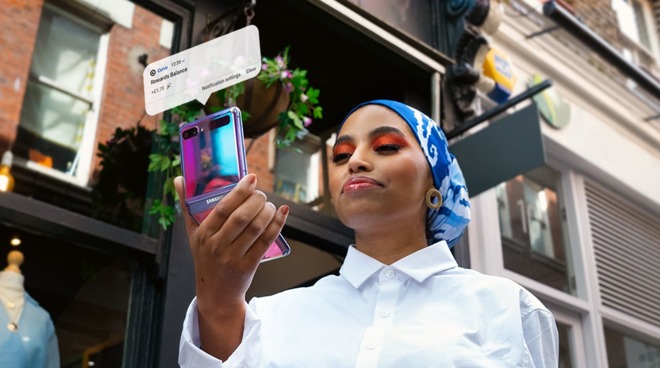 Launched on Tuesday,
Samsung Pay Card
is a collaboration between Samsung, fintech firm Curve, and Mastercard. Offered to users of the Samsung Pay app on its Galaxy S, Note, and A-series smartphones, as well as smartwatches, the service is less about offering credit and more about helping users manage where payments end up.
A digital-first card, the Samsung Pay Card is designed as a one-stop-shop for card payments, with users expected to connect their existing debit and credit cards to the service, using Curve's technology. Payments processed via Samsung Pay Card on a smartphone are then passed on to a relevant connected card.
A key feature is that users can change the final card that makes the payment, after the purchase was made. While the relevant payment card could be selected before the transaction occurs, users can use the "Go Back in Time" function to move a transaction worth up to 1,000 pounds to another card up to 14 days later.
To help manage a user's finances, the app provides a list of transactions made across different cards via a Timeline View, with real-time notifications when payment are made. For international use, customers can take advantage of the mid-market rate for transactions throughout the week, which is said to be cheaper than conversion fees charged by banks.
As a bonus, customers can claim a 1% cashback on transactions across a wide range of brands, and up to 5% off all purchases from Samsung directly. The bonuses are only an "introductory offer" that last a few months, with the 1% offered for only three selected merchants for 90 days, while the 5% is only offered until the end of 2020.
By using Curve's platform, the service is able to work with all major credit and debit cards using Mastercard or Visa in the UK, as well as AMEX and loyalty cards already supported within Samsung Pay itself. Samsung Knox is used for security, which includes the ability to lock access to Samsung Pay Card remotely via another Samsung smartphone.
While useful, Samsung Pay Card cannot be directly compared against
Apple Card
for a number of reasons, such as Apple's service being an actual credit card in the US while Samsung Pay Card leverages other existing payment facilities in the UK. Furthermore, while the name uses the term "Card," there isn't a physical card element immediately offered as part of the service, but one can be added via Curve for an extra 4.99 fee. Apple Card's titanium physical card is provided at no charge to the customer.
Samsung is also operating
Samsung Money by SoFi
, a debit-based account in the United States that is FDIC insured for $1.5 million, and is supplied with a physical card.