Mophie announces new PD fast-charge portable battery line
Mophie is bringing four new portable chargers and batteries to market, to help you to get through even the busiest of days with your iPhone or iPad.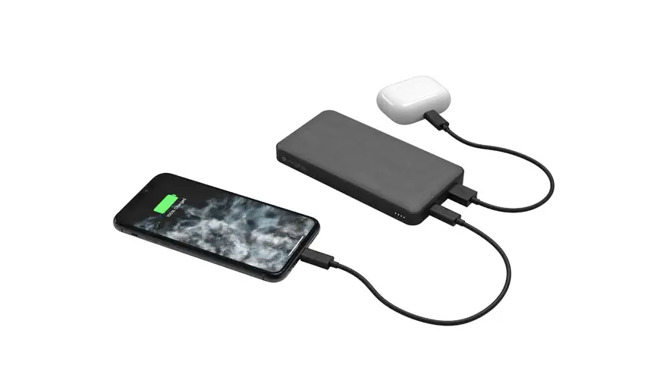 Powerstation
Mophie, known for its line of portable external batteries, has announced a new line of Powerstation batteries to meet your charging needs. All four devices feature USB-C Power Delivery (PD) ports, enabling faster charging for quick-charge enabled phones.
Powerstation and Powerstation XXL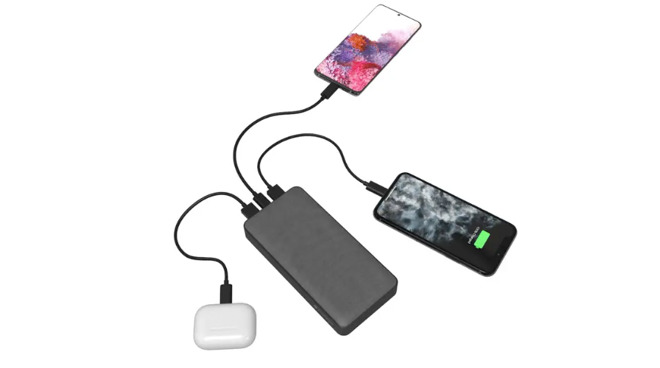 Powerstation XXL
The new Mophie Powerstation and Powerstation XXL contain a 10,000mAh and a 20,000mAh battery, respectively. Users will be able to charge their iPhone, iPad, portable game consoles like the Nintendo Switch. The Powerstation allows users to charge two devices at once, while the Powerstation XXL can support charging up to three devices. Both devices come equipped with a USB-C PD port. The PD port can be used to recharge the Powerstation or can be used to recharge your iPhone up to 50% in a half hour.
The
Powerstation
is available on Mophie's website for $49.95. The
Powerstation XXL
is also available and can be purchased for $59.95.
Powerstation Wrieless XL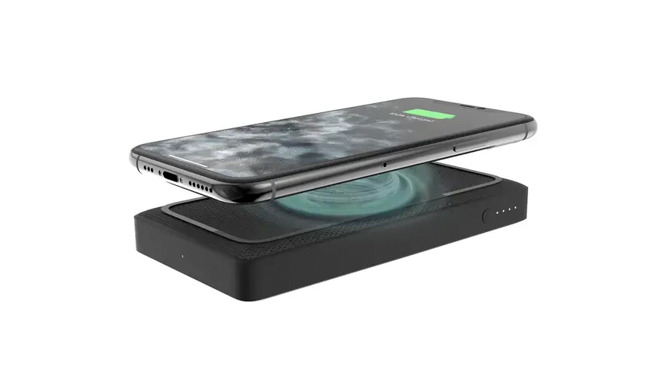 Powerstation Wireless XL
This Qi-enabled charger allows users to charge three devices at once-- through the USB-A port, the USB-C PD port, and the wireless charging surface. It contains a 10,000mAh battery, which is enough to charge an
iPhone 11
two full times.
If you're looking to snag your own
Powerstation Wireless XL
, you can head over to Mophie, where you can pick one up for $69.95.
Powerstation Wireless Stand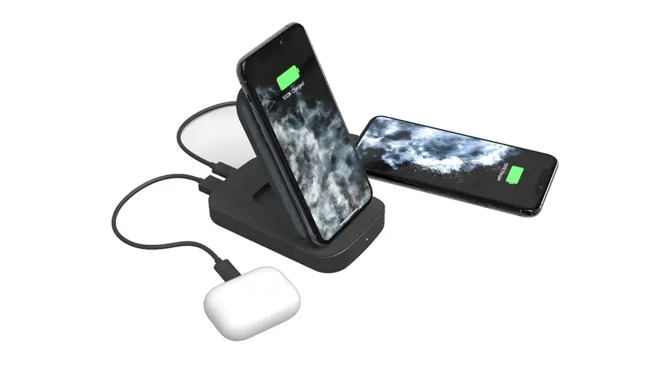 Powerstation Wireless Stand
The Powerstation Wireless Stand is an 8,000mAh, Qi-enabled charger for your iPhone. It provides up to 10W of wireless charging power, or up to 18W of wired power when you connect your phone to the USB-C PD port. A USB-A port allows you to charge a third device when needed. This charger also provides pass-through Priority+ Charging, prioritizing your device's battery before the Powerstation's.
The
Powerstation Wireless Stand
is available from Mophie and retails for $99.95.