Cowen raises AAPL price target to industry-high $530
Investment bank Cowen has raised its 12-month Apple price target to $530 on an uptick in its iPhone build estimate for the third quarter.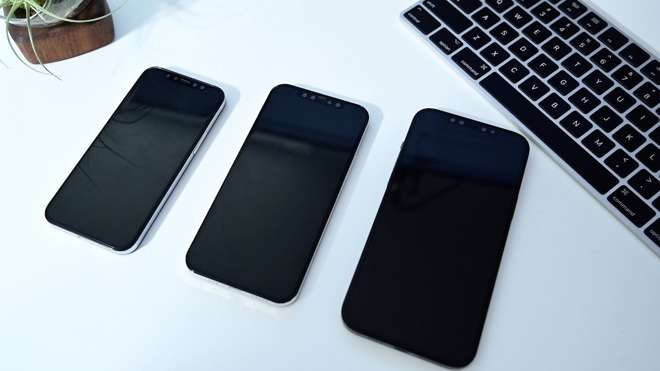 Credit: Andrew O'Hara, AppleInsider
In an industry update note to investors seen by
AppleInsider
, lead analyst Krish Sankar said that estimated iPhone builds for the September quarter increased slightly to 43 million units, up from his prior prediction of 40 million units.
That represents a 23% quarter-over-year increase, and a 9% decline from the same period last year. The fact that the iPhone builds came in slightly above Cowen's forecast is a "positive sentiment" for Apple shares, Sankar said.
Looking ahead, the analyst says that Cowen's build estimate of 73 million units for the December quarter remains unchanged.
But Sankar expects the 2020 iPhone lineup to make up slightly more of the devices that consumers will buy in the December quarter. Of the 73 million iPhone units, Sankar expects an 81% mix to be "iPhone 12" models. That's up from a 74% mix of new models in previous years.
Cowen expects Apple to produce a top of 70 million "
iPhone 12" units in 2020, down from 84 million new iPhone units in the 2019 and 2018 cycles. Total iPhone builds for the 2020 calendar year are expected to clock in at 188 million, a 5% decrease year-over-year.

Sankar has raised Apple's price target to $530, up from $470 and based on a new sum-of-the-parts valuation. The analyst maintains AAPL's outperform rating. He notes that Apple shares may appear "stretched on an absolute basis, but not relative to peers." As of Tuesday, the $530 price target is an industry high among Wall Street analysts.

The analyst reached the new target by applying a 25x multiple to Apple's core iPhone and hardware businesses and a 42x multiple to services. That leads to a blended 31x price-to-earnings multiple on an earnings-per-share estimate of $16.83 for 2021.

Cowen's new hardware multiple is based on the fact that Apple stands to gain marketshare in the premium smartphone segment with its 5G iPhones, and the higher services multiple is "consistent" with companies that operate on a recurring revenue model.

Shares of Apple were trading at $494.36 on Tuesday, down 1.8% in intra-day trading. AAPL is up 28.54% since the start of August, and the stock reached a new
$500-per-share milestone
on Monday.