Apple iPhone shipments flat in Q2 despite wider market decline
New smartphone shipment estimates suggest that Apple's iPhone sales were roughly flat during the second quarter of 2020, bucking wider industry headwinds caused by the
coronavirus
pandemic.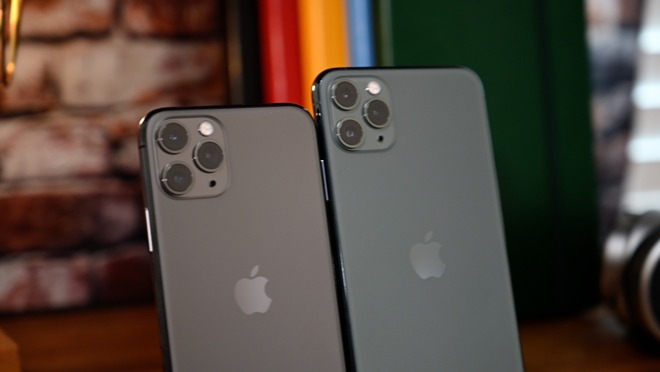 According to data from research firm Gartner, Apple shipped
an estimated
38.3 million
iPhone
units through the second quarter, down 0.4% on the year.
The analytics firm said that Apple's sales were "nearly flat" year-over-year. The company shipped an estimated 38.5 million units in the same period a year earlier. Quarterly shipments were good enough to keep Apple in third place with a 13% share of the total global market, up from 10.4% in 2019.
"Apple's iPhone sales fared better in the quarter than most smartphone vendors in the market and also grew sales quarter-over-quarter," said Annette Zimmermann, research vice president at Gartner. "The improved business environment in China helped Apple achieve growth in the country. In addition, the introduction of the new iPhone SE encouraged users of older phones upgrade their smartphones."
While Gartner notes that Apple sales didn't change substantially from the year prior, market leader Samsung experienced a much larger decline -- 27.1% year-over-year on 54.8 million units shipped. The South Korean company's marketshare also slumped from 20.3% to 18.6%. Second place Huawei also experienced a dip in shipments, though the 6.8% year-over-year contraction was not as severe as the reduction faced by Samsung. About 600,000 unit shipments separate the two companies, according to Gartner.
In total, Gartner estimates that 294 million smartphone units were shipped by every brand globally, down more than 20% from the estimated 370 million during the same period in 2019.
Fourth and fifth place went to Xiaomi and Oppo, which suffered drops of 21.5% and 15.9%, respectively.
It's worth noting that these shipments reports are estimations, and can vary wildly depending on data. In July, Omdia Research
estimated
that apple shipped 39.9 million iPhones, a 13.1% increase year-over-year.