Kuo: Apple to ship far fewer mmWave 5G iPhones than expected in 2020 and 2021
Shipments of Apple iPhone models with 5G mmWave tech are expected to come up far short of current market consensus estimates for 2020 and 2021, according to TF Securities analyst Ming-Chi Kuo.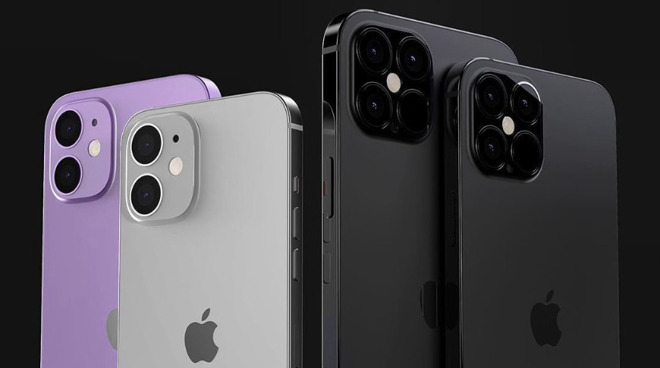 In a report to investors on Tuesday, Kuo said he expects Apple to ship between 4 million and 6 million iPhone units with 5G mmWave technology in 2020, with that number increasing to 25 million to 35 million units in 2021. The figures compare to market estimates that currently stand at a respective 10 million to 20 million and 40 million to 50 million units shipped.
"We believe that due to the impact of COVID-19, the [number of] global 5G millimeter wave base station[s] [will be] lower than expected," Kuo writes.
The analyst does not clarify which upcoming iPhone models will receive mmWave tech,
a higher-bandwidth, faster flavor of 5G
that operates in spectrum well above 6GHz. 5G networks rolling out in the U.S. and elsewhere also include the more robust, but slower, sub-6GHz bands.
Apple and other smartphone makers are expected to produce handsets that operate across the board, though it is unclear how the tech will be meted out to iPhone. Current rumors suggest all "
iPhone 12
" models will support some form of 5G, likely the more prevalent sub-6GHz range. It is possible that mmWave will debut in high-end flagship variants in 2020, to be followed by trickle-down adoption in 2021. Kuo does not offer additional details on Apple's plans in today's note.
The predicted low output on mmWave handset components will put a strain on Apple suppliers, including Luxshare and its subsidiary Yuan, the analyst said.
Apple is widely anticipated to debut a next-generation "iPhone 12" lineup this fall with all-OLED screen options, a new iPhone 4-styled chassis, dual- and triple-camera arrays, and a LiDAR Scanner on the top-end "iPhone 12 Pro Max" model.