Apple 'App economy' generated 300,000 new US jobs amid coronavirus pandemic
Apple is pointing out the efforts of three companies that contributed to the 300,000 jobs that the
App Store
facilitated.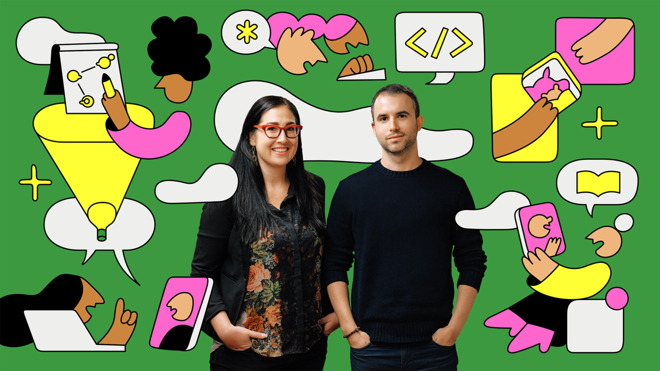 In an announcement
on Wednesday
, Apple says that the entire App Store ecosystem now supports more than 2.1 million US jobs across all 50 states. This is an increase of 15 percent since April 2019, and is part of the 2.7 million jobs Apple supports across the country across all aspects of its business.
As part of that, Apple is pointing to three businesses that have expanded coding efforts and business during the
coronavirus
pandemic. For instance, family-centric video calling app
Caribu's
team tripled in size, from four employees to 12.
"We've had incredible growth in the last year, and we've massively expanded our team to meet demand," says Tuchman. "It means so much to us to not only be able to help connect families and friends at this difficult time, but to be able to provide stable, well-paying jobs to our growing number of employees as well. The App Store has given us a platform on which we can do both."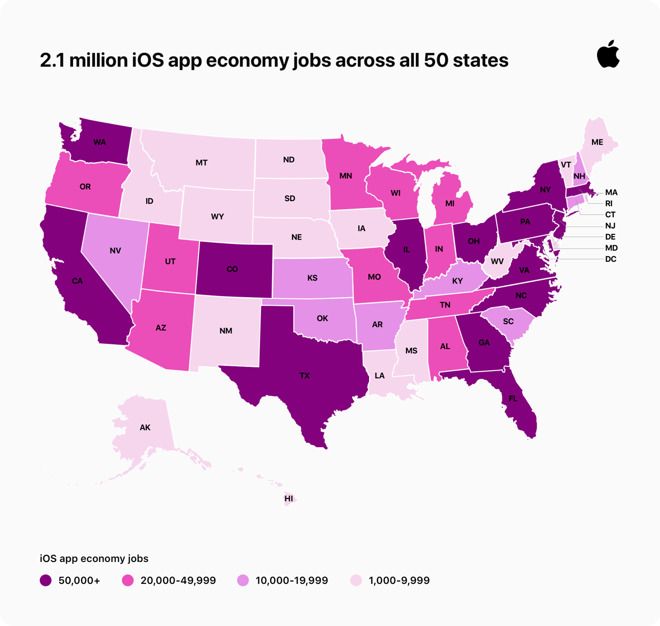 App economy jobs across the United States -- image credit Apple
Texas retailer H-E-B launched its mobile app just prior to the pandemic. Since release, the H-E-B app's number of monthly active users increased 1,050 percent, hitting 2021 revenue goals in months. To deal with that growth, HEB expanded its digital team by more than 150, and the team has recently added enhanced features like no-touch digital coupons, self checkout, in-app donations, and SNAP payment integration.
"Our focus on ease of use turned out to be even more important than we'd imagined, and we're proud that our app is making it possible for more Texans to take care of their families during the pandemic," said Mike Georgoff, chief product officer for HEB Digital. "Our company's strength is our workforce -- so much so that we call them partners. It means so much to us to grow that team every year as we expand our footprint and offer our customers new digital services."
On a smaller scale, Apple is also highlighting a pair of small developers who attended Apple Entrepreneur Camp in 2019. The app spawned from the camo,
Shine
, helps make daily well-being and mental health resources easily accessible.
In response to the COVID-19 pandemic, Shine has partnered with Mental Health America to offer a free Care for Your Coronavirus Anxiety resource and plans to launch a daily podcast.
Apple notes that it employs over 90,000 employees across all 50 states. Apple also supports 450,000 manufacturing and supply chain jobs through its work with 9,000 American suppliers.