OWC Mercury Elite Pro Dual provides up to 32TB & USB connectivity in a compact package
OWC has launched the USB-C Mercury Elite Pro Dual, which offers up to 32TB of internal storage in a compact enclosure and three USB 3.2 ports for additional devices and connections.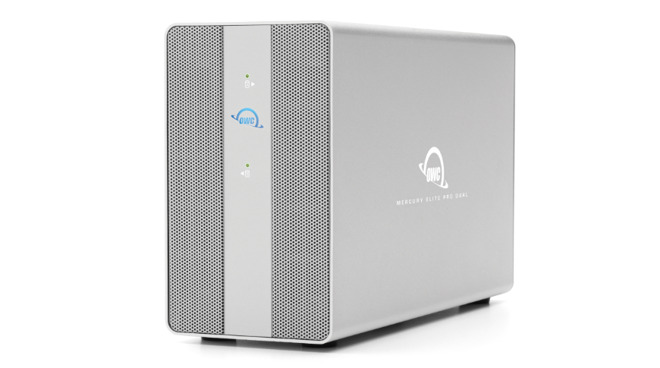 OWC Mercury Elite Pro Dual
The latest from OWC is both a storage powerhouse and desktop hub in one compact package. The
USB
storage and hub solution works with any USB capable device, like Mac, PC, iPad, or even game consoles.
The storage can be configured with no drives, or up to 32TB of hard drive space or 8TB of SSD storage when purchased, in the two 3.5-inch bays incorporated into the unit. The Mercury Elite Pro Dual can achieve up to 1GB/s transfer speeds all while operating the three-port hub with no slowdown and the promise of quiet operation.
The hub provides two USB 3.2 type A ports, and one USB 3.2 type C port. It can connect to anything from bus-powered drives to peripherals like keyboards and mice. The hubs can also provide power to connected smartphones as well.
The Mercury Elite Pro Dual includes all the required cables needed to connect to any computer or USB equipped device. OWC also offers its own software to manage the hub and easily eject it from your desktop without need to worry about data loss or corruption.
There are also configurable RAID settings for 0, 1, Span, or independent mode operation.
The OWC Mercury Elite Pro Dual with 3-Port Hub
is available
for purchase starting at $249 for 2TB. The bring-your-own drive solution is also available for $149.