LA Metro TAP card now supports Apple Pay with Express Transit
Apple Pay
with Express Transit support is now live for the Los Angeles Metro's Transit Access Pass system, allowing for contactless payment on iOS or watchOS.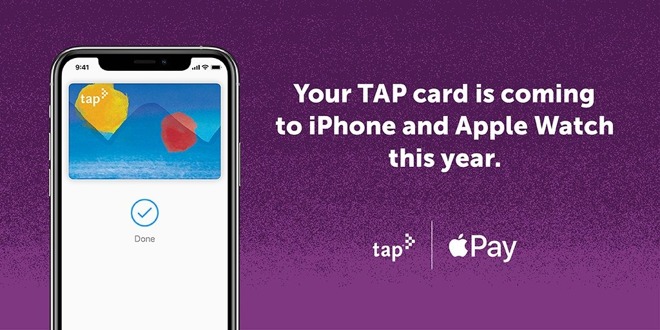 Credit: LA Metro
The LA Metro originally had plans to launch the feature in
late 2019
, but those never materialized. In July, the transit system
said
that the feature would actually be coming later in 2020.
Although the integration hasn't been officially announced, Apple on Thursday updated a support document reflecting TAP's integration of Apple Pay, as first
spotted
by Twitter user Kanjo.
The Apple Pay integration will allow TAP holders to add their transit cards to the Wallet app on
iPhone
or
Apple Watch
for tap-and-go ride payment. The Express Transit feature will also allow users to authenticate a trip without waking or unlocking their devices.
On Sept. 1, Apple Pay with Express Transit
arrived
for the Washington, D.C. area's SmarTrip Metro Card. Earlier in 2020, Hong Kong updated its Octopus card to integrate the feature.
Apple maintains a
running list
of all regions and cities that feature Apple Pay-integrated metro systems.