Apple Watch Series 5 holding back the tide of cheaper wearable options
Smartwatch sales are on the rise in North America, with Apple leading the wearable market due to the popularity of the
Apple Watch Series 5
.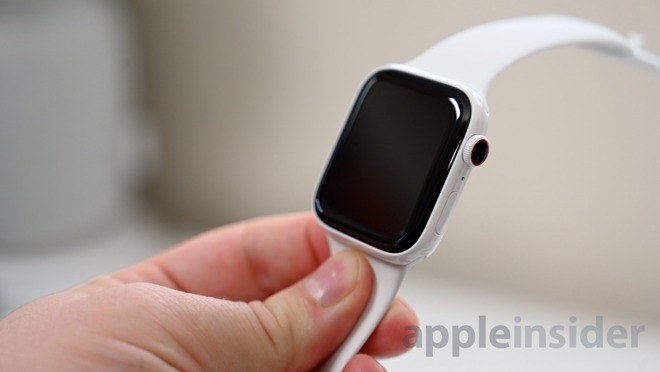 The popularity of wearables like the Apple Watch and FitBit continues to grow in North America. The market grew 10% over last year, partially due to the popularity of under $50 activity trackers.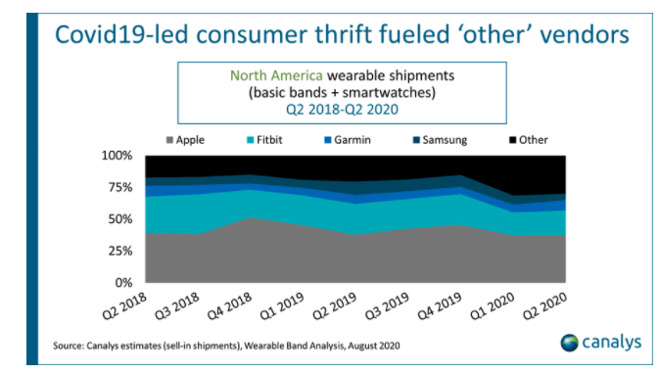 Image Credit: Canalys
The Apple Watch Series 5 is North America's best-selling smartwatch, matching
Apple Watch Series 4
shipments in 2019, according to market researchers at
Canalys.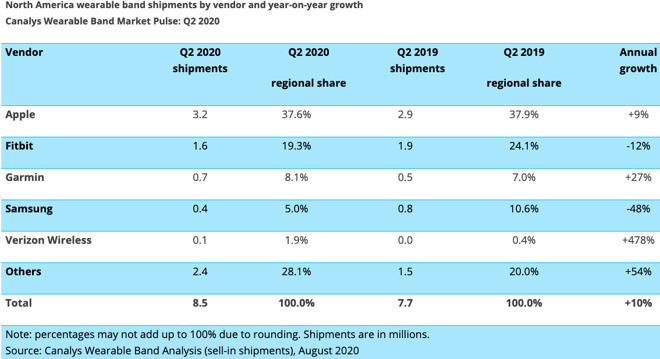 Image Credit: Canalys
Canalys also expects that in 2021, the market will split into "activity trackers" and more full-featured "medical-oriented devices." The "
Apple Watch Series 6
" would likely fall into the latter category, with
new health tracking features
that could include blood oxygen monitoring, anxiety monitoring, and sleep tracking.
It was recently reported that the Apple Watch shipments have
declined somewhat,
partially due to volatile market conditions spurred by the
coronavirus.