LG renews promise to support AirPlay 2 and HomeKit on selected 2018 TVs
Despite recently claiming there were no longer any plans to support Apple's AirPlay 2 or
HomeKit
on 2018 TVs, LG has now announced that it is keeping to its previous promise.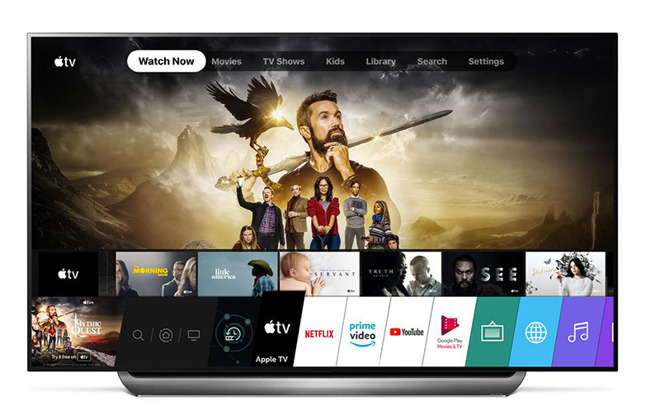 Credit: LG
LG has continued its rollout of the Apple TV app to selected 2018 model television sets, and at the same time stated that it will be bringing
AirPlay
2 and HomeKit support "later this year." This follows a report last week that the company had cancelled plans to support these technologies despite a previous pledge.
Customers worldwide can now enjoy the Apple TV app on LG 2018 OLED and Super UHD TVs, with UHD TV models to follow. LG's 2018 TVs will add support for Apple AirPlay 2 and HomeKit later this year, and more details will be shared when these features become available
The prior report of there no longer being any plans to support these technologies also came from a tweet by the same
official LG Twitter
account. It
stated that
"LG has no plans to update its pre-2019 TVs with AirPlay 2or Homekit unfortunately."
LG had previously committed to adding this support to various 2018 smart TV models and to do so by October 2020. The models included its "SK" and "UK" LED sets, plus the "B8" through "Z8" OLED ones.
The "no plans" tweet did cause a series of complaints from users over the next few days. It's more likely, however, that it was a mistake, although users spotted that previous references to the forthcoming support had also been removed from the LG website.
The new announcement was intended to promote how LG 2018 OLED and Super UHD TVs now have the Apple TV, and also how UHD TV models will shortly. This continues the
recent rollout
of the Apple TV app to models in the range.