Nomad bundles Apple Watch adapter with free-placement Base Station Pro
Posted:
in iPhone
edited September 2020
Nomad's groundbreaking Base Station Pro is about to begin shipping, but after initial feedback, the company has opted to bundle an optional
Apple Watch
charging adapter with orders pro bono.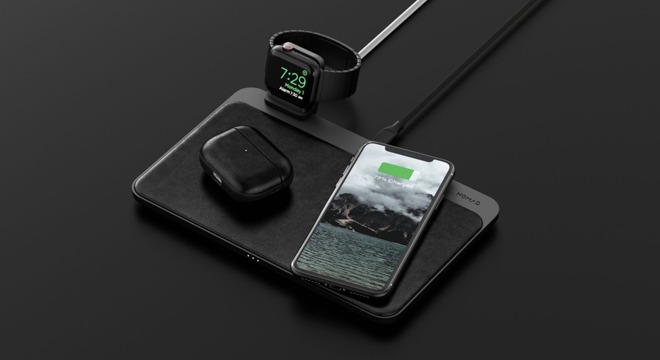 Nomad Base Station Pro with Apple Watch adapter
When
we reviewed the Base Station Pro
, we were very impressed with the wireless charger's ability to power up any Qi-enabled device almost anywhere on the surface. It was surprisingly freeing to merely toss a device down on its padded leather surface and see it start charging after just a few moments.
We found it a suitable
AirPower
replacement but noted the absence of any Apple Watch charger. Other Nomad Base Station products have integrated charging pucks, but the first Base Station Pro was focused purely on the FreePower charging surface. Many readers agreed and responded that some form of Apple Watch charging is a must.
It seems Nomad was listening.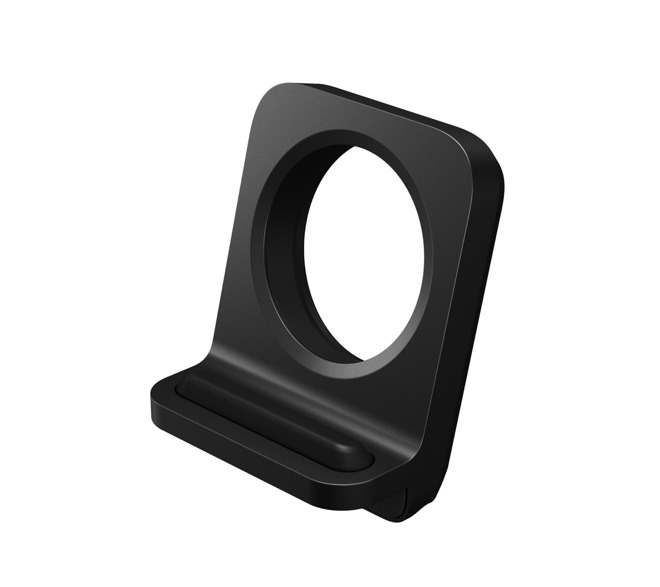 Nomad Base Station Pro Apple Watch adapter
While it isn't the fully integrated MFi charging puck we'd hoped for, Nomad is offering a free Apple Watch adapter to purchasers. This allows users to insert their own magnetic charging puck into a machined aluminum unit that clicks onto the back of the Base Station Pro.
You still have to run a separate USB cable for the watch, but the adapter blends it all in nicely to create a better user experience than having your watch placed elsewhere on a desk or nightstand.
Users who already preordered the Nomad Base Station Pro should be receiving an email from Nomad letting them know that the Apple Watch adapter has bundled with their order. New orders will see an option to include the free adapter at checkout through Nomad's website.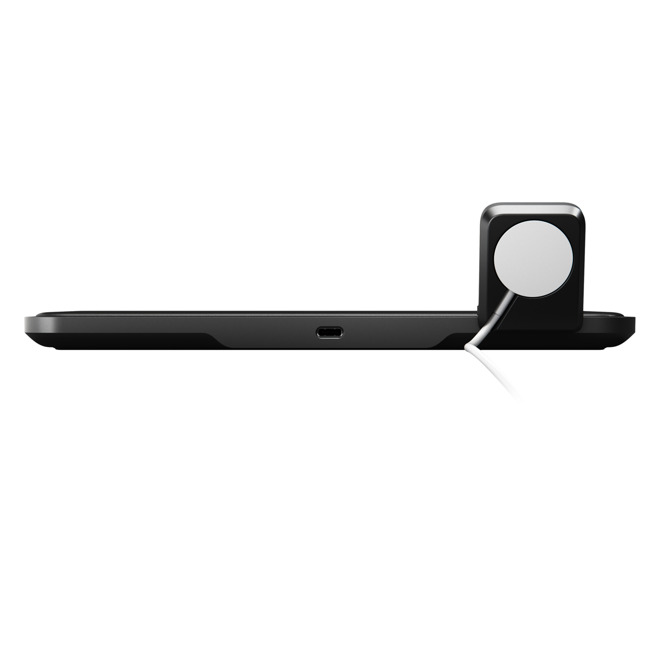 Nomad Base Station Pro with Apple Watch adapter
Additionally, Nomad has already pushed a firmware update for early units of the Base Station Pro that will be live on shipping units. This firmware update works on both Mac and PC and brings improvements to device detection speed, improved support for Samsung and Google devices, and improved charging performance when two or three devices charge simultaneously.
The fact Nomad is already pushing out performance updates is positive as they refine the user experience.
Where to buy
The Nomad Base Station Pro is
available to preorder now for $229
with shipping starting in September. Due to the number of parts required for the Base Station Pro, coupled with the COVID-19 pandemic, initial supply might be tight and the first batch of units has already been sold out.
Nomad's new Apple Watch adapter will be shipping separately and should be available in December.