Apple updates eighth-generation iPad with A12 processor
Posted:
in iPad
edited September 2020
Apple has updated the entry-level
iPad
, with the new eighth-generation model bringing the powerful A12 processor to the table.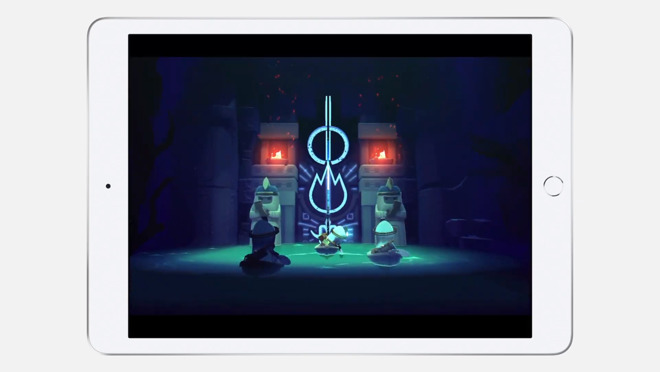 Apple's eighth generation iPad
The low-end of the
iPad
line retains the same 10.2-inch screen size that the seventh generation introduced, and most of the other specifications are the same.
However, the standout feature in the new iPad is the A12 Bionic processor, versus the A10 in the seventh-generation iPad. Previously found in the third-generation
iPad Pro
line, the A12 Bionic processor is six-core, versus dual-core, and uses big.little technology, meaning that tasks that require lower power are done on the high-efficiency cores, and use less battery power.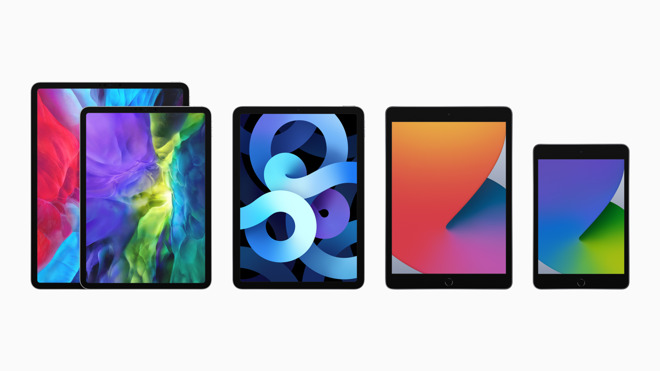 Apple's entire iPad lineup
If the processor in the eighth-generation iPad is identical to the third-generation iPad Pro, the single-core benchmark increases by nearly 50%. The multi-core performance is what varies the most, with the A12 more than double the speed of the A10 processor.
The eighth-generation iPad retains the same 10.2-inch Retina non-laminated display that the seventh generation model had, at 2160 x 1620 pixels, at 500 nits brightness. It also keeps Apple Pencil support.
Lightning is retained on the eighth-generation iPad, as is 802.11ac (Wi-Fi 6) support. Bluetooth 4.2 is also retained, versus the Bluetooth 5.0 on the iPad Air and iPad Pro lines. A conventional Touch ID sensor is also retained.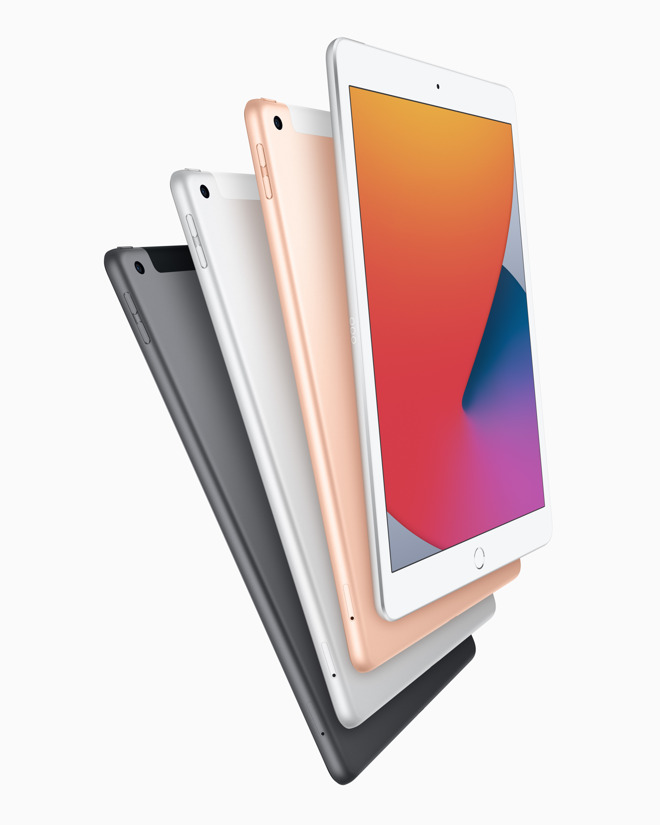 Colors available for the eighth generation iPad
Prior to the unveiling of the eighth generation iPad, Apple last released the seventh generation model during the "By Innovation Only" event
in September 2019
. We found it to be
a worthwhile advancement
of the entry-level iPad line, with it an iteration of the technology, rather than an advancement in any big way.
Pricing remains the same, with the 32GB model starting at $329. Orders begin on Tuesday, with units available on Friday.