AppleCare+ monthly payment option extended to Germany, UK
Apple has expanded the monthly payment option for AppleCare+ to customers in Germany and the United Kingdom, enabling more people to sign up to the extended support service.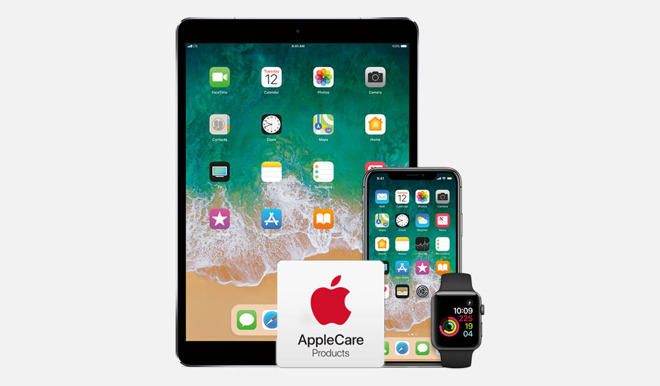 AppleCare+ applies to many devices in Apple's ecosystem
Monthly Apple Care payments were previously limited to
Australia, Canada, Japan
, and the
United States
, with the inclusion of
Germany and the UK
bringing the total number of territories with the payment option to six.
Under the change, customers buying an iPhone, iPad, or Apple Watch can buy AppleCare+ coverage, either by paying for the 24 months of coverage in advance, or doing so on a monthly basis. For buyers of the Apple Watch Edition and Hermes, the period is extended to 36 months.
At the end of the
AppleCare
coverage period, customers who paid upfront can move to the monthly plan to extend their coverage, doing so via the Settings app on their iPhone or iPad or via mysupport.apple.com. This can be accomplished within 60 days of the end of the original coverage date, though in Japan it is 30 days.
Customers electing to pay monthly won't be able to switch to an upfront plan once it has started. Coverage and payments will also continue beyond the standard coverage period, unless canceled.
Pricing for AppleCare+ varies by region and by product. While AppleCare+ can be acquired for other products such as the HomePod or Mac, monthly payment options aren't currently available outside of the iPhone, iPad, and Apple Watch product lines.