Federal Circuit Judge resists Apple moving patent case to California
Apple has managed to get most cases transferred to its home state, but its protest over a Uniloc suit has met with resistance from a judge who argues a move is unjustified.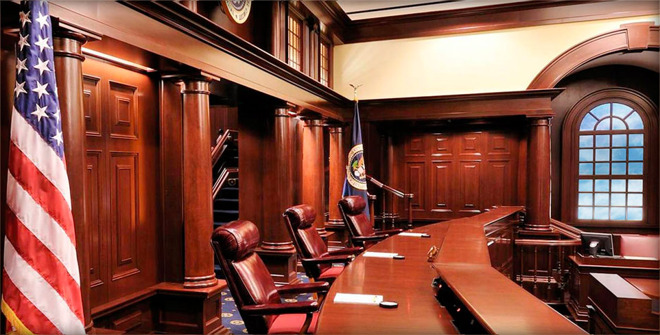 Credit: U.S. Court of Appeals for the Federal Circuit
In Apple's continuing patent dispute
against Uniloc
, the company has claimed that that US District Judge Alan Albright was wrong to keep part of the case in West Texas. According to Apple attorney Melanie L. Bostwick, the cases should all be judged in the Northern District of California, partly because that is where all of the Apple witnesses are.
According to
Law360
, US Circuit Judge Kimberley A. Moore
disputed the claim
that no one at Apple's Austin, Texas campus, nor anyone at its Austin-based partner Flextronics have worked on the devices alleged to infringe Uniloc patents.
"How do you know they're not working on the relevant technology?" Judge Moore asked in a hearing held by phone. "It was Apple's burden to establish that. I saw no evidence presented in this record that none of the 8,000 engineers in the Austin campus are working on this technology."
However, Bostwick said that Apple had presented sworn statements from a senior finance manager and two Texas employees. Apple's position is that the original judge "had no rational basis" to keep the case in Texas.
"For me, a really big difference seems to be that Apple is, if not the largest, one of the largest employers in the Western District of Texas," said Judge Moore. "Doesn't that suggest some pretty strong local interest in having litigation decided locally?"
Previous Judge Alan Albright has argued that Apple wants to "essentially change the venue laws," so that it can only be sued in the Northern District of California. Following Judge Albright's public invitation for patent owners to sue in West Texas, the state has seen more filed there in 2020 than in any other court.
Apple's ongoing patent dispute most recently saw the alleged patent troll
Uniloc denied
its request to seal certain documents that contained trade secrets. Separately, both Apple and Intel have filed a lawsuit aimed at preventing firms including Uniloc USA and Uniloc Luxembourg from continuing to file "
serial nuisance suits
."