Microsoft teases Xbox console to iOS streaming - but there's no need to wait
Microsoft is reportedly working on an app that would let you stream from your Xbox in your home to your iPhone -- but, a third-party application to do so have existed for over two years.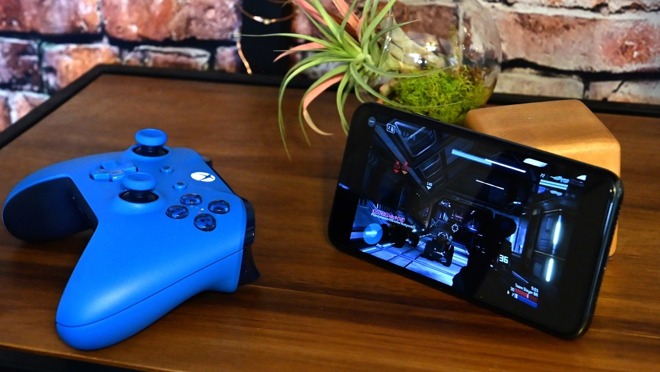 In August, Microsoft had
ended its xCloud iOS beta
, cutting hope that the app would be on the iPhone. While Apple
opened the door
to cloud gaming services in September, the hoops that companies must jump through to do this may still be a problem.
However, it isn't against the rules for developers to create apps that mirror an entire device, rather than just streaming from a cloud-based service. It's the same general technology that powers device mirroring services like Luna Display and Apple's own SideCar.
This means that users would be able to still stream games from an Xbox in an entertainment center to an iPhone, provided that they were actually streaming the entire Xbox One interface, rather than streaming a game through xCloud.
Microsoft has recently released an app that allows users to stream games from their Xbox to their Android phones over their local network for free.
According to
The Verge,
there's also a Microsoft-official iOS version in the works.
However, this is hardly new news.
OneCast,
an app that has been available since 2018, mirrors your Xbox One console to your iPhone, iPad, iPod touch-- or even your Apple TV. This enables you to play the games you already own on your favorite Apple devices.
We've been using OneCast for a little while. It's good in situations where one household member is using the television for one task, with another playing on the console across the local network on an iPad or iPhone. Input lag varies depending on network conditions and how the network is configured, but even titles demanding exacting timing are playable.
OneCast requires iOS 10.0 or newer. The developer recommends the console be connected to a wired network, and the host device be connected to a 5Ghz Wi-Fi network, versus 2.4Ghz. The app occupies 17MB of space on device, and sells for $11.99.