Roli Lumi keyboard teaches you piano with an iPad or iPhone
Learn to play piano with the innovative, interactive, and illuminated Lumi system and your iPad or iPhone.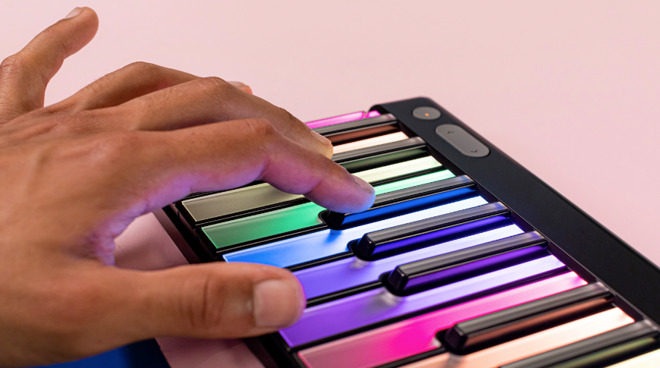 Lumi is the brainchild of Roli, a company known for creating modular midi controller systems. They're most known for their Lightpad Block, a pocket-sized drum pad, and the Seaboard, an innovative midi controller that responds to players' gestures.
Roli's products have often targeted established musicians who are familiar with electronic music production. Now they're targeting beginners with their brand new keyboard.
Lumi is actually the name of the system, and it's composed of two parts -- Lumi Keys, a Bluetooth-enabled keyboard, and the Lumi App.
Lumi Keys is a Bluetooth-enabled keyboard that features 24 keys -- less than a quarter of a full-sized piano. However, Lumi Keys is designed to fit in just about anywhere. Take it on the road by dropping it into a backpack, practice at your desk on your lunch break, and enjoy the convenience of slipping it into a desk drawer when it's not in use.
Of course, if users want more keys, Lumi Keys is expandable, too. Using Roli's magnetic DNA connectors, you can connect more than one set of Lumi Keys together -- perfect for growing with you.
The keys feature colorful LED lighting that can be set by the user or can work alongside Lumi App.
Lumi Keys can also be paired with other devices in the Roli family, including the Roli Blocks, perfect for musicians looking to expand their home studio.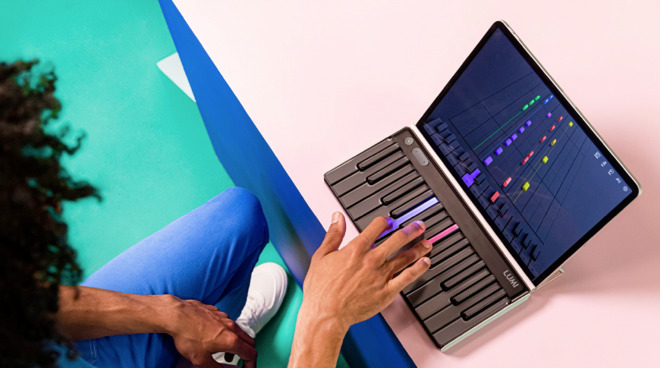 The Lumi App, which is intended to be played on your iPad or iPhone, is a feature-rich app that teaches you how to play the piano. It tackles everything from finger positioning to playing cords -- even reading music. The instructor-guided, interactive lessons are kept intentionally short so that you can knock one out at any time.
The Lumi App also offers a few different methods for learning to play popular songs. You can play along with traditional sheet music and play along with a Rockband-style streaming shapes method.
Lumi's library includes over 300 pop, rock, and classical songs that you can learn to play along with, and over 100 interactive lessons.
The Lumi system goes on presale starting September 24, with the first orders expected to be fulfilled in November.
Those who preorder will be able to snag a limited-time bundle that includes the revamped Lumi Keys 1 keyboard with upgraded keys, a free Snapcase to keep your keyboard safe in transport, and a discounted subscription to Lumi's premium Lumi Complete library. The preorder bundle costs $299, and
is available at Lumi's store page.
The Lumi App is compatible with both the iPhone and the iPad and requires iOS 10.0 or iPadOS 10.0 or later.