New Amazon Echo speakers feature spherical design, updated pricing
Amazon on Thursday announced the next generation of its Echo and Echo Dot smart speakers with a new spherical design and updated pricing tiers.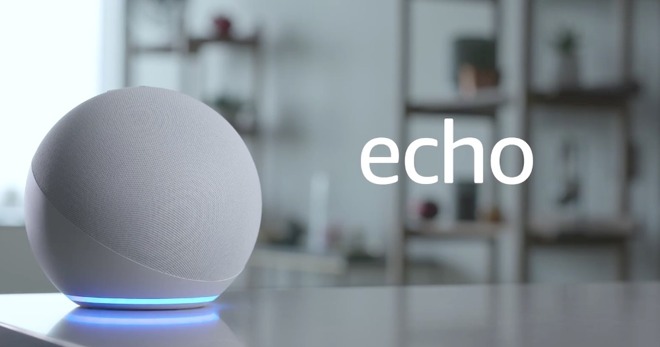 Credit: Amazon
The online retail giant gave the dominant
HomePod
rival a revamp at its Sept. 24 keynote event. Amazon refreshed the main Echo smart speaker, as well as the Echo Dot.
The standard Echo smart speaker, which
retails for $99
, features a sphere-like design and better sound performance. As with previous speakers, it'll feature Zigbee and Bluetooth Low-Energy -- allowing for its use as a smart home hub. It also sports a new AZ1 Neural Edge module that Amazon says will speed up the process of giving voice commands.
According to the company, the AZ1 silicon module will process voice request audio on-device using machine learning speech algorithms before it's sent off to the cloud. Amazon says it could save "hundreds of milliseconds" in response time.
Amazon also says the standard Echo will also incorporate features from both the third-generation Echo and the
more expensive Echo Plus
. It will also support the company's Amazon Sidewalk local networking system. It'll be available in Charcoal, Chalk, and Steel Blue.
The lower-priced Echo Dot smart speakers are also getting a new spherical design. There weren't as many major internal upgrades as the Echo, but the new pricing structure shakes things up a bit.
There will be a standard Echo Dot
for $49.99
, as well as an Echo Dot with an LED clock
for $59.99
. A kids-edition Echo Dot adorned with animal faces will also
retail for $59.99
.